1274 North Military Trail
West Palm Beach, FL 33409
(561) 683-2230
Monday – Friday, 9AM to 6PM | Se Habla Espanol
BEST CAR INSURANCE WEST PALM BEACH FLORIDA
AC Insurance Services are a full-service, independent insurance agency, serving clients from two convenient office locations in West Palm Beach & Lake Worth, Florida since 1991, specializing in the best car insurance, home insurance, business insurance & more! We are able and honored to meet all your insurance needs.
Our agency consists of licensed, professional, bilingual staff dedicated to finding the best combination of coverage at an affordable price.
We are always standing by to help you determine the best insurance solutions to fit your needs.
We have a number of experienced and dedicated insurance agents who are ready to help. We can prepare a complete review and analysis of your insurance needs at no cost and with no obligation.
If you have questions, would like to get a free quote request, policy review or would like to make an appointment, please contact us via the form above or by phone at (561) 683-2230. We look forward to helping you achieve your financial, security, and asset protection goals.
One on One Customer Service
Personal Attention to Insurance Needs
Find You Discounts Available
West Palm Beach Office Service Areas
Serving all of Palm Beach County, Florida

Good people. A great crew of experienced people. Insurance is insurance but what it comes down to is the people you talk to and deal with. Thanks.
I highly recommend. They will get you out in a timely fashion after showing the best deals from a variety of insurance companies including Progressive, Normandy, Ocean Harbor, Safeco, Amtrust North America, Edison, Gainsco and Federal National Insurance. Michelle Rojas is the best.
Great staff that helps. When it doubt just pull your phone out and call 😁 especially my agent Michelle Gonzalez has been awesome for 3 years and counting and a big thank you to Wanda
Michelle is awesome , she have always been professional and always have a smile. She is quick and on point, ask for here whenever you go there
Michelle Rojas is the best licensed CSR person I met. She has helped me with my insurance needs and is very knowledgeable with answering my questions. You guys have the best for customer service:)
Love this place they give you fair and honest pricing
Made the switch to A.C. and the rest is history. Definitely happy with the service I continue to receive from the agents. Helped me save hundreds of dollars a year on my car insurance. Thank you very much Wanda and Michelle.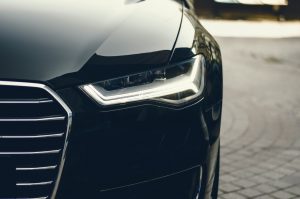 February 22, 2022
If you are involved in an accident, having auto insurance can assist you in avoiding experiencing significant financial damage. A typical auto policy includes six different types of insurance coverage. You will be mandated by law to buy a certain kind of insurance coverage, while…
Providing West Palm Beach the Best Car Insurance & More Since 1991