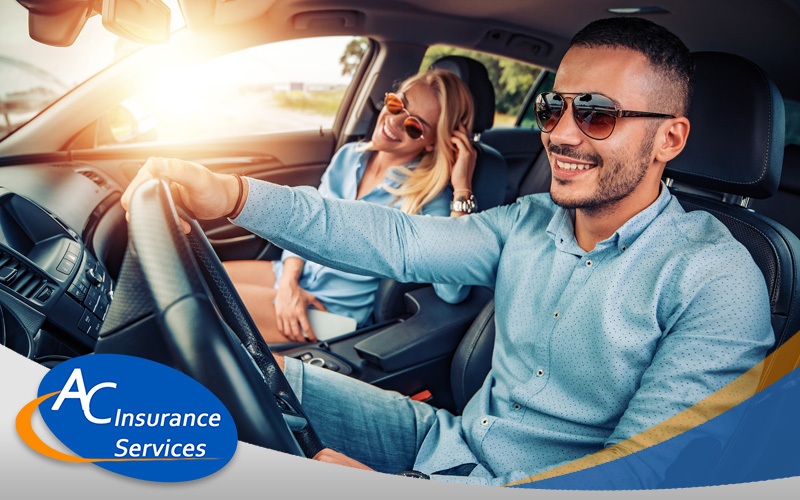 Safe Driver Discounts: What Are They and Are They Worth It?
Safe driving practices, such as defensive driving, can make you eligible for safe driver discounts. If you have a clean driving record free of violations, accidents, or significant comprehensive claims, you can benefit from low car insurance costs.
The criteria for this discount differ, based on the insurance provider you choose. You may qualify for a safe driver discount with some providers, but not with others. Here are the primary factors that determine your eligibility for this discount:
No history of accidents where you are at fault
No significant comprehensive claims
No points on your driver's license from violations, such as reckless driving, speeding, and driving under influence/driving while intoxicated)
Types of Safe Driver Discounts
The following are different types of safe driver discounts you may be eligible for.
Defensive Driving Discount
Drivers who opt for defensive driving classes from a registered or certified school usually receive a 10%-15% discount on collision, liability, and personal injury or medical expenses coverage. Lessons are meant to educate drivers regarding traffic, road, and weather conditions in order to prevent accidents.
Before quoting the rate, insurance companies may ask if you have taken defensive driving lessons. However, you can also receive a discount any time during the validity of your policy once you complete the lessons.
Accident-Free and Good-Driver Discounts
You may get a discount on your insurance policy if you have successfully avoided accidents for 3-5 years. In most cases, this discount is applied automatically.
In case you did not meet the criteria while signing up, you can get your premium adjusted upon the next renewal of the policy. The qualification of a "good driver" may differ among insurance providers, so make sure you confirm the details with your agent.
Low Mileage and Usage
If you don't use your car frequently, you may be eligible for a low mileage usage discount. When you ask an insurance company for a quote, they are likely to question your average annual mileage.
On average, a person drives nearly 12,000 miles per year. Those who drive less than 7,500 are typically eligible for some discounts. However, as per the policy of certain insurance providers, you may be required to sign up for driver monitoring technology.
Safe Driver Discount
This discount is given to drivers who practice conservative habits, such as maintaining low driving speed, wearing seat belts, and less aggressive braking. For these good driving habits, insurance companies often reduce liability and collision auto insurance premiums by around 10% or more.
For some insurance companies, safe driver and good-driver discounts are the same. However, some differentiate between the two and offer them separately.
How Do Safe Driver Discounts Work?
Safe driving discounts are a great way to reduce the cost of your car insurance policy. In some cases, they can save you as much as 30% of the cost. However, you have to do more than just driving carefully to attain the discount.
Once you subscribe to a safe driver discount, your insurance provider will send you a beacon device that you are supposed to put inside your vehicle. This can be fixed to the car's windshield right behind the rearview mirror. The device will monitor your driving style, speed, and location to track how you are driving.
Some drivers are uncomfortable with the fact that the beacon assesses their position and speed. However, this is necessary in order to determine how fast you are driving compared to the speed limit. Over speeding by more than 10 MPH will make the beacon flag you and reduce your discount.
The beacon also determines whether you are a safe driver by tracking how often you stop, make a turn, and accelerate. It is best to drive smoothly to maximize your discount. Besides placing the beacon device, you may also have to download a mobile application.
The app works with the beacon device to monitor your driving style. It also records every trip and provides you with after-trip reports to show you your performance. A safe driving app typically shows where you suddenly stopped or drove too fast in order to help you improve.
Moreover, the app maintains a record of your driving in the middle of policy renewals and offers discounts accordingly. A majority of these programs offer a 5% discount just for using the program. They can even reduce your costs up to 30% if you are successful at driving very safely.
Once you sign up, you may have to wait until the upcoming policy renewal, which typically lasts 6 months. You can save by regulating your mileage. Drivers who drive 12,000 or lesser in a year usually receive the largest discounts.
How to Improve Your Driving?
For some drivers, it may be difficult to maintain a safe driving record and remain claims-free. On the contrary, other drivers may be successful in keeping a spotless record for years. While some accidents are certainly inevitable, you can take several steps to reduce the overall chances of accidents. Important tips include:
Avoid driving when the road conditions are not favorable. It is best to plan trips in advance so that you can steer clear of the roads when their conditions are bad.
Avoid distractions while driving, such as eating or talking on the cell phone.
Wear your seatbelt and make sure other passengers are also wearing them.
Adhere to the speed limit signs by driving within the posted limit. Allow yourself ample time to reach your destination so that you are not tempted to speed.
Ensure your vehicle is properly maintained all the time.
Do not drive while you are feeling upset or emotional.
Enroll in a defensive driving course.
Other Ways to Save on Car Insurance Costs
There are several strategies you can use to reduce your car insurance costs.
Utilize Multi-Car Discounts
Inquiring about several drivers or vehicles from an insurance company will get you better rates than attaining a quote about a single car's insurance. For multiple vehicles, insurance providers tend to offer a bulk rate.
In some cases, they may even give you a deal in return for referring more drivers. Do ask your insurance agent if you meet the criteria for a multi-car discount.
Typically, multiple drivers must live in the same vicinity and be related to each other by blood or marriage. Two unrelated people can also receive a discount, given that they own the same vehicle.
If you want to know about insurance policies for commercial vehicles, click here.
Student Discounts
The cost of car insurance is typically higher for teens. However, if a student is enrolled at a high school or college, they may be eligible for a discount. Car insurance providers usually require a student to be between the ages of 16-25 and maintain an average of a B grade. Student discounts vary between 1% and 39%.
Be an Alert Driver
Driving safely is the best way to lower your insurance costs. Nowadays, there are plenty of in-car distractions which need to be avoided. The more attentively you drive, the more you can prevent accidents or moving violations which may increase your insurance costs.
Take a Defensive Driving Course
Insurance companies often offer a discount for customers who finish a defensive driving course. You may be successful in reducing the number of points on your licenses by opting for a course like defensive driving or accident prevention.
However, make sure you ask your insurance provider about this discount before registering for a course. It is important that your effort at taking the course gets you a worthwhile discount. At the same time, completing a defensive driving course itself is also vital for driving safely.
Use Mass Transit
When you register for a car insurance policy, you are likely to be given a questionnaire to fill out. One of the questions may be about the number of miles you drive the insured car in a year.
If you use your automobile to travel three hours to work every day, you will probably pay a higher insurance premium than someone who only drives a couple of miles each day.
You can save up on your car insurance costs by using mass transit so that you drive fewer miles. Remember that you would have to substantially lower your mileage before you qualify for a discount. Do ask our insurance provider about the company's mileage thresholds so that you can make a focused effort.
Shop Around
If your policy is near renewal and the annual premium has increased significantly, shop around and get quotes from other insurance companies. It is best to obtain quotes from other providers after every year or two to avail the chance of a lower rate somewhere.
However, it is important to know that going for the cheaper option isn't always wiser. This is because it is vital to consider the creditworthiness of the insurer.
Downsize Your Vehicle
The prospect of buying a large and fancy car may be exciting, but a smaller and lower-cost commuter car may give you a better discount. Some insurance providers offer a discount if you purchase a hybrid or an alternative fuel car.
With an energy-efficient vehicle, you can not only save money on insurance but also feel good about protecting the environment at the same time. Ask about the exact rates for the insurance of different vehicles you have in mind before finally buying one.
Improve Your Credit Rating
Your record as a driver is important in arriving at your insurance costs. It is understandable that a driver with a history of accidents can be expensive for an insurance company. However, you may be surprised to know that insurance companies often take credit ratings into account when calculating insurance premiums.
Increase Your Deductibles
When opting for a car insurance policy, you can usually choose a deductible, which is the amount you have to pay before your insurance provider compensates for an accident, theft, or other kinds of damage to your car.
Deductibles are usually between $250 and $1,000. The rule of thumb is that the lower your deductible, the higher your insurance premiums. Likewise, going for a higher deductible would result in a lower premium. If you are hesitant about filing small claims to avoid increasing your premium, it is best to opt for a higher deductible.
Attain Discounts for Anti-Theft Devices
If you get anti-theft devices installed in your car, you may benefit from a lower annual premium. Your insurance provider should be able to guide you as to which devices you should install to lower your premiums.
You may want to inquire about car alarms and LoJacks in this regard. If your main goal behind purchasing an anti-theft device is to decrease your premium, calculate whether the cost of installing the device can lead to sufficient savings.
Final Thoughts
The cost of auto insurance is likely to rise with time. Safe driver discounts are an easy and effective way to reduce your costs. When driving, make sure you stay within the speed limit, avoid distractions, and keep yourself and the passengers buckled in at all times.
AC Insurance has been providing top quality auto insurance policies since 1991. Click here to get a free quote today!