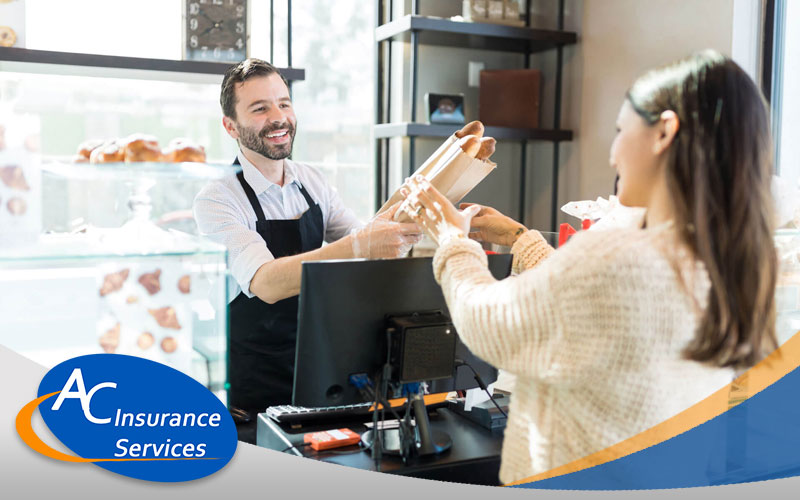 Business Insurance: Types, Coverage and Benefits
Business insurance refers to a wide range of insurance coverage meant for purchase by businesses. A business faces different kinds of risks on a daily basis, depending on the environment in which it operates in.
Business insurance is tailored to protect a business's financial, intellectual, and physical assets. In case you are unsure about business risks and coverage needs, consult a professional and licensed insurance broker.
Why Do You Need Business Insurance?
Business insurance shields your firm against losses pertaining to thefts, accidents, lawsuits, loss of income, damages, legal fees, employee injuries and illnesses, and professional mistakes.
If you are a small business owner, there may be a relatively higher personal financial risk in the event of a loss. Here are 4 reasons why you need business insurance:
It's a Legal Requirement
Businesses are required to purchase some kinds of insurance by law. For instance, every company with employees needs to provide needs to have workers' compensation, unemployment, and disability insurance, depending on the state where the firm operates.
In case your business fails to provide the legally required coverage, it could face fines, exclusion from public contracts, civil or criminal penalties, or "cease and desist" orders. These penalties may end up costing much more than the price of an insurance policy.
Protection Against Acts of God
In insurance terms, an "Act of God" is any incident or event that is not cause by humans. Such eventualities include natural disasters such as tornados, hurricanes, floods, and fires.
This type of insurance is classified as property and casualty insurance. Its subcategories include all-risk and peril-specific insurance. All-risk pertains to all events other than those specifically mentioned, while peril-specific policies particularly mention some risks, such as fire, floods, and other acts of God.
Keeps the Business Running
It is common knowledge that insurance protects against property loss in case of natural disasters such as earthquakes and floods. In addition to property and casualty insurance, you also have the option of business owners insurance, which covers the loss of income.
This type of insurance works by the insurer paying you the amount your company would have made while it was not operational. Some businesses do not only opt to insure lost income but include protection to pay employee salaries for up to a year.
Possible Contractual Requirement
Business insurance may be required for several contracts that your company may have to sign. Some examples include:
If you decide to rent or lease premises for business, you may need to purchase insurance as it may not be covered by the landlord's policy.
In case you need to borrow money to buildings or equipment, the loan agreement may have an insurance requirement.
Insurance may be required in client contracts.
Types of Business Insurance
You may be wondering what exactly different business insurance policies actually cover. You can decide which policies are most suitable for your company based on its size, industry, location, and the number of employees. Here are 4 common types of business insurance:
Business Auto Insurance
This pertains to insurance coverage for the vehicles used for business purposes, such as cars, trucks and vans. It may include vehicles owned or leased, hired, or owned by employees for business use.
The most commonly used contract for business auto liability insurance is the Business Auto Coverage Form (BACF). Automobile insurance policy coverage is selected individually for each vehicle, therefore different vehicles owned by the same business may have different amounts and types of coverage.
Coverage
Businesses can get an automobile policy even if they do not own any vehicles yet. It can be used to cover the private vehicles used by employees for business purposes. It can provide a backup in case of an accident, where an employee may not have liability coverage to sufficiently protect the business.
There are 3 basic coverage options to choose from:
Vehicles owned by the business
Vehicles owned, hired or leased by the business
All vehicles used for business, including those not owned, hired, or leased
An insurance contract typically requires the name of the vehicle owner to be mentioned in the "declarations" section as the "principal insured".
In case you drive any vehicle in both business and personal capacity, make sure that your insurance agent is aware whether the vehicle is owned by you or the business. This will protect you against any issues if you file a claim or a claim is filed against you.
Here are the aspects covered by commercial auto insurance:
1) Collision Insurance
You are compensated in case you hit another vehicle or another vehicle hits your vehicle and causes it to roll over. Collision coverage may be needed, especially if the vehicle is leased or financed.
2) Liability Insurance
This covers property damage to another vehicle or bodily injury to others in case you are at fault. In case a lawsuit is filed against you, bodily injury coverage pays for the medical costs, lost wages, and legal expenses.
3) Comprehensive Insurance
The damage incurred to your vehicle from causes other than an accident is covered by comprehensive insurance. This includes vandalism, theft, flood, earthquakes, fire, or damage from an animal or bird.
4) Uninsured Motorist Coverage
This covers injuries or property damage in case your vehicle is hit by an uninsured or unidentified driver.
5) Underinsured Motorist Coverage
This pays your bills if the driver at fault does not have sufficient liability insurance. This policy is valid unless you are located in a no-fault state, where each driver's policy caters to their own losses.
Business Liability Insurance
Business liability offers protection to companies and business owners in case of formal lawsuits or third -party claims. Coverage includes financial liabilities as well as legal defense expenses. The 3 major kinds of liability insurance are:
General liability insurance
Professional liability insurance
Product liability insurance
Coverage
General liability insurance safeguards your business against claims of property damage and bodily injuries. These claims may arise during regular business hours.
If you do not have insurance cover, you may have to personally pay for the damages. Liability insurance can pay for:
A customer's medical expenses in case they hurt themselves on company premises
Repair costs to fix a wall accidentally damaged by an employee in a customer's house
Legal costs to defend your business in case of a lawsuit
Settlements or judgments from a lawsuit filed by a customer
Reputational harm from slander, malicious prosecution, wrongful eviction, libel and privacy violation
Property damage by causes such as fire, lightning, or explosion
Business Property Insurance
As a business owner, you need property insurance, whether you own the premises, have leased it, or work from home. It protects the physical assets of you company from theft, explosions, burst pipes, vandalism, fire, and storms.
Coverage for natural disasters is not usually part of property insurance, unless specially added to the policy. The cost of property insurance depends upon your business's location, construction, occupancy, and fire and theft protection.
Coverage
Protection of physical location and equipment is vital for every business. If any business property is damaged, stolen or destroyed, property insurance can help pay for the repairs or replacement of:
Personal property in business premises
Tools and equipment used for the business
Inventory at your office or warehouse
Furniture such as desks, chairs, couches, and tables
Computers used for the business
Important documents, such as accounts receivable
Outdoor landscaping, such as fences
The claims against which business property insurance policy covers you include:
Fire damage to the business property. This includes business furniture that may get destroyed in an incident such as a fire.
Injuries sustained by a customer on the business premises.
Theft, which refers to someone breaking in and stealing equipment.
Lost income from being unable to operate due to a covered loss.
Business property insurance is essential for your business, just like general liability insurance. If you do not opt for these, you may have to pay for damages and claims out of your own pocket.
Workers' Compensation Insurance
Most businesses that employ people have to deal with workers' compensation issues. Several states require businesses to buy an insurance policy to handle statutory obligations to employees who are injured or fall ill due to workplace exposure.
Workers' compensation is classified as social insurance because it pertains to a contract between the management and labor. If you purchase workers' compensation insurance, you essentially buy protection from civil lawsuits from workers who get injured within the business premises.
Coverage
Workers' compensation insurance pays for work-related injury or illness. However, it is not applicable if a worker gets sick or hurt outside the business premises. Moreover, employees who get into an accident while intoxicated or hurt themselves intentionally are also not eligible for its benefits.
Workers' compensation insurance offers coverage for:
1) Medical Expenses
In case an accident occurs at the workplace where an employee is injured, the insurance policy takes care of the immediate expenses, such as an ambulance ride or emergency room visit. It may also cover medications, hospitalization, surgery, medical bills, and ongoing care.
2) Missed Wages
If an employee gets seriously injured, they may not be able to resume work for several days. Workers' compensation insurance pays part of the wages while the worker recovers from a workplace injury or illness.
3) Fatal Injuries
When a work-related injury proves to be fatal, workers' compensation insurance takes care of the death benefits. These may include funeral costs and financial support to the deceased employee's family members.
4) Lawsuits
Employer's liability insurance is also included in workers' compensation insurance. It covers the employer in case of a lawsuit filed by a worker claiming that they were injured due to employer negligence.
Benefits of Business Insurance
Running a business comes with several risks. An employee or customer may get injured on the site, or a natural disaster could incur substantial loss.
The right business insurance policies can protect the vital assets of your business. Here are the top 3 benefits of opting for a business insurance policy:
1) Ensures Credibility
The credibility of your business receives a boost when it is insured. Insurance builds a positive image in the eyes of potential clients.
People perceive an insured company to be a safe bet. They find comfort in knowing that if a mishap occurs, you will always have a way of compensating them.
Several home services companies advertise as being "licensed, bonded, and insured" on their signage and trucks. Such statements go a long way in creating trust between businesses and customers.
2) Protects Employees
Employees are more valuable than most physical assets of your business. This is why it is crucial to protect them in case of an accident.
Businesses are required by law to purchase workers' compensation insurance. In addition to that, you can also opt for disability coverage. In this case, you may have to charge your employees a portion of the cost, but that may be worth the while.
Insurance does not only protect employee interests, but can also protect your business against lawsuits or liability claims by employees or customers.
3) Protects Human Assets
Certain business insurance policies are meant to guard you as a business owner. In case of a serious accident or illness, you may not be able to work for some time.
Company-owned life and disability insurance helps pay for the loss of income under such circumstances. In case of your death or disability, a business insurance policy can provide money for purchasing your interest under a buy-sell agreement.
You may also purchase such policies, referred to as 'key man' or 'key person' insurance, to cover disability or death of a valued worker.
Final Words on Business Insurance
No business owner has the ability to predict the future. There can be no guarantees against natural disasters, workplace injuries, or lawsuits. This is the single most important reason for business insurance purchase. AC Insurance has been providing top quality insurance services to businesses since 1991. Click here to get a free quote today!