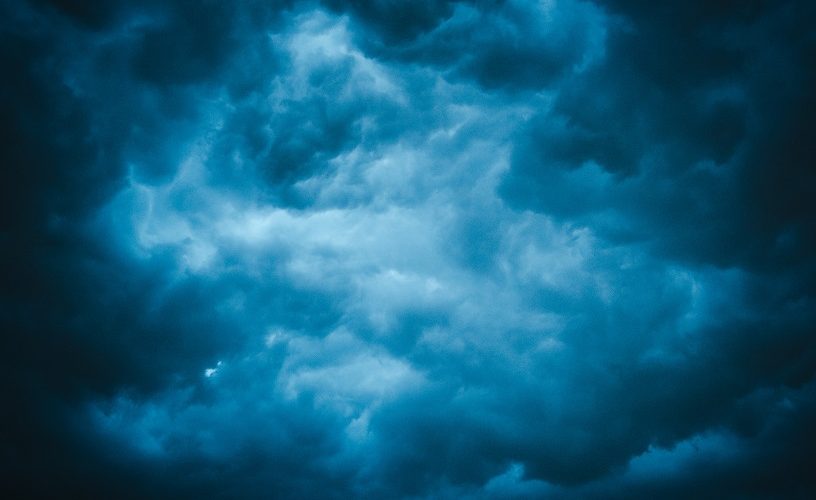 What Insurers Have Learned From Recent Hurricanes
In 2017, 16 separate billion-dollar disaster events occurred with a cumulative cost surpassing $300 million. Three of the very costly, disruptive, and dangerous events were hurricanes: Irma, Maria, and Harvey. This prompted insurers to evaluate certain aspects of the insurance industry.
Although the smartest insurers use weather data throughout the year, hurricane season is certainly one of the most crucial times to engage in the practice. Weather data offers various benefits, from validating claims following a billion-dollar disaster to real-time event preparation.
Following the disasters that occurred in 2017, insured parties and insurers have an opportunity to learn and make relevant adjustments in response to catastrophic events in the future. Here's a list of lessons insurers have learned for current hurricanes.
Every Hurricane is Unique
The hurricane season in 2017 revealed that even well-modeled risks such as US windstorm can potentially surprise. Hurricane Harvey led to extensive flooding, which was the result of extreme rain. The extent of devastation in 2017 was also a learning curve for insurers.
Three hurricanes made landfall within a couple of weeks, resulting in extra costs because of a shortage of building materials, increasing costs and generating rebuilding delays. Insurers must consider this factor when underwriting risks.
Crisis Coverage
One of the most significant lessons from 2017 hurricanes was the huge percentage of uninsured businesses and people. Hurricanes can potentially cause considerable flooding and numerous people don't recognize that a typical homeowners policy doesn't cover flood damage.
Consequently, numerous homeowners who experience flood damage to their vehicles and homes are frequently ineligible for insurance support since they lack flood coverage. Keep in mind that insurance proceeds are the best recovery source following a natural disaster.
Although flood victims might obtain federal aid, it isn't a substitute for insurance. According to reports, approximately 68% and 63% of losses emerging from Hurricanes Maria and Harvey respectively were uninsured.
While flood insurance isn't required for persons who reside outside high-risk flood-prone regions allocated by the FEMA, homeowners can still acquire this significant coverage through a private flood insurance carrier or the National Flood Insurance Program from FEMA.
Another important revelation from the 2017 hurricanes was that numerous people lack adequate homeowners coverage to cover their losses originating from non-flood hazards, for instance, heavy winds. For instance, suitable coverage for wind losses may frequently be underestimated.
While insurance firms help homeowners assess their coverage needs, you have the responsibility to make an informed decision regarding your policy limits.
Scam Artists
Insurers are continuously investigating possible fraud practices, particularly after disasters. Such events usually bring out several scam artists who seek ways of taking advantage of victims during a crisis with the goal of making a profit.
Unlicensed contractors, dishonest third-party vendors, and public adjusters frequently reach out to victims and convince them to sign a "benefit assignment" to begin repair work. By so doing, policyholders basically relinquish their claims rights, which could lead to delays, exorbitant costs, and even litigations that eventually hurt everybody.
Policyholders should be wary of unscrupulous contractors and adjusters who might charge huge upfront fees. For instance, a number of New Jersey policyholders were charged as much as 50% of their recovery following Superstorm Sandy in 2012.
Keep in mind that work completed by a dishonest contractor might be incomplete or poor and some people frequently file fake and exaggerated claims or abuse their trust position to access the homeowner's personal information such as Social Security number for identity theft.
Public adjusters usually have an interest in the last settlement amount, so some engage in fraud to hike insurance payouts.
The Need to Use Available Tools
Insurers have learned the need to use all available tools to prepare for natural disasters. For instance, weather data is an efficient tool to help validate claims, allocate resources, and enhance policyholder experience throughout events such as hurricanes.
Final Thoughts
Insurance is vital for recovery endeavors following a natural disaster. Not only does it support endeavors to rebuild property and lives after a huge loss. It also helps stimulate the economy following a huge loss. For this reason, insurers are informing policyholders on how to prepare while taking measures to prepare themselves in the event of a disaster.