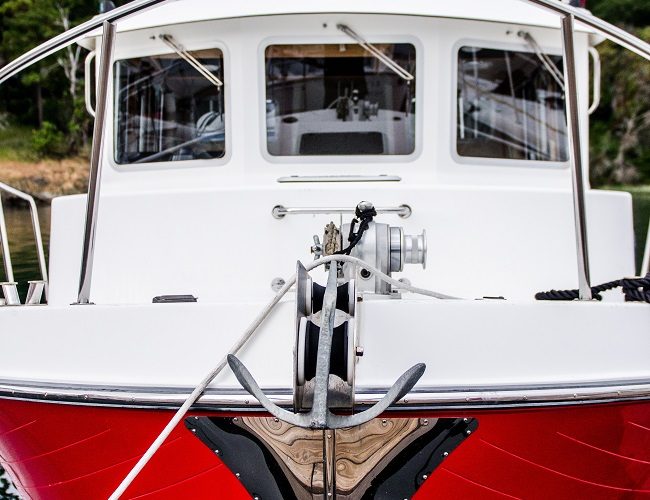 8 Benefits Of Boat Insurance
Whether you're thinking of buying a boat or you've been a keen boater for years, it's vital you familiarize yourself with the advantages of boat insurance. Even though boat accidents might not occur as often as vehicle accidents, it's just as critical to protecting your vessel as you do your vehicle in case of a loss.
Remember, purchasing a boat is a huge investment that goes beyond your craft's purchase price. You wouldn't purchase a vehicle without thinking about its protection against theft or damage.
Therefore, you shouldn't ignore this important aspect as a boat owner. If you're still debating whether to invest in this financial product, here's a list of benefits you can expect.
1. Homeowner's Insurance won't Offer Coverage
Boat owners usually think that their homeowner's insurance will extend coverage to their boat. While there's some truth in it, you could potentially lose considerable money if you depend on it. Homeowner policies typically extend restricted coverage to some small boats, usually up to a max of $1,000-1,500.
For this reason, it's advisable you obtain a stand-alone policy for your boat. The same applies to personal watercraft, for instance, jet skis.
2. It's Probably Required
Boats are costly investments. Chances are that you've financed your boat rather than paying money upfront. If this is the case, lenders usually require boat owners to carry insurance throughout the year.
After all, it makes sense because lenders are investing as well. Consequently, they have to protect the investment throughout the year not just throughout the boating off-season. In addition to lenders, marinas may require you to carry boat insurance to dock at their facility.
3. Investment Protection
Without insurance, you could potentially lose your investment in accidents or other events. Beware that a single storm could sink boats while a fire in a near boat could burn your boat, or you could be a vandalism victim.
4. Protect Yourself
In the event that you injure a passenger, swimmer, or damage another boat while using yours, you'll be liable for their bodily injury and medical costs. You're also likely to face litigation.
Even if you aren't held liable, beware that legal expenses add up quickly and could cost you considerable money. However, boat insurance will cover those costs and you won't be personally responsible for them.
5. Passenger Protection
Anyone you give consent to use your vessel is covered and so are the passengers participating in water sports. If you or any of the passengers sustain injuries while boating, medical costs and lost wages will add up fast.
More so, if an injury takes place from somebody else's uninsured watercraft. Nevertheless, you can protect your passengers and yourself against such costs.
6. Environmental Protection
If your vessel sustains major damage and leaks fuel and oil into the water or sinks to the bottom of the ocean or lake, it's your responsibility to pay for removal and cleanup as a boat owner. However, if you have coverage that includes wreckage removal and fuel spill, you won't pay a fortune from your pocket.
7. Total Loss Replacement
If your boat sinks or faces a total loss because of fire or irreparable damage, you'll discover it's a huge monetary hit to bear. Policies can include total loss replacement, enabling you to return to the water in a short period. If boating is a major family activity or a passion, this advantage of boat insurance is worth the investment.
8. It's Cost Effective
Nobody wishes to spend more cash than he or she needs to. Bear in mind that canceling your policy during winter and beginning it again during spring can be more expensive than having it throughout the year.
In the event that you cancel the policy after every season, you'll pay the entire amount on your deductible if you have to make a claim.
Whether you're an experienced boater or a new owner, it's time to look into insurance for your vessel protection. If you're still skeptical about the product, these benefits will convince you otherwise.