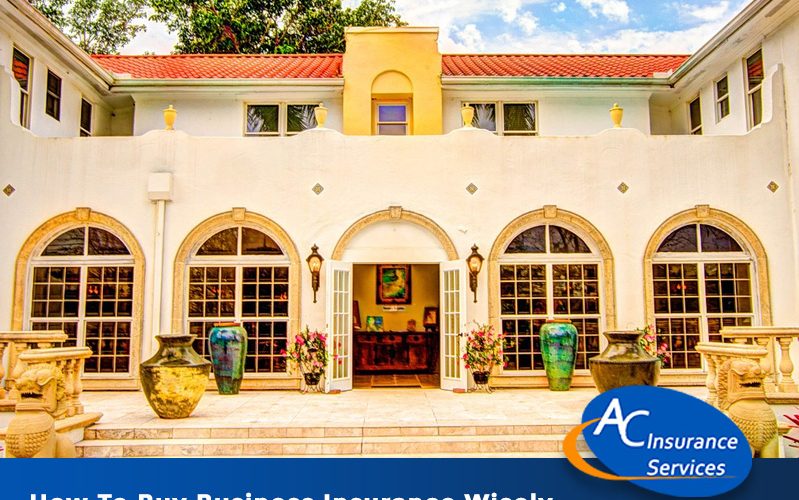 How To Buy Business Insurance Wisely
Planning and opening a new business is a busy but exciting time. We know you've thought about business insurance and done some research. And, you've probably been inundated with insurance terms and acronyms you've never heard before and don't know what they mean.
AC Insurance Services has 26 years of writing insurance for all types of businesses. We understand the position you are in now. So, let's take the time to explain some of the types of business insurance you should consider. After all, you don't want to be under or over insured, but you also don't want to buy the wrong kind of insurance.
Business Auto Insurance
If you are going to have company vehicles or use your personal vehicle for business, you should consider commercial auto insurance. Personal auto insurance plans offer some protection for using your vehicle for business, but if you are using your car on a regular basis for business activity, it should be covered as a business vehicle.
How do you determine if it's a business vehicle or not? Ask yourself:
What was the reason you purchased the car?
How did you buy it? Personal money or company money?
How much do you use the vehicle for business versus personal use?
General Liability Insurance
General liability insurance covers broad ranges of liability,  but some of the coverage is also limited in certain areas. Your company needs this liability insurance because it covers:
Damage to your property
Damage to others property caused by employees
Harm caused by your product or service
Worker's Compensation
Most business owners know about this insurance, but many don't know when it is required. In Florida, the requirements vary by business and industry.
Property Insurance
This is like insurance for houses but geared towards businesses. If you purchased a building for your business, you need this coverage for the building and all of your equipment inside.
Umbrella Insurance
The name gives away what this insurance covers. Umbrella insurance covers liability not covered by your other insurance and can help you pay for liability amounts not completely covered. For instance, if there is an accident in your company vehicle and your auto insurance policy does not cover the full amount of the damage, your umbrella policy will cover the difference.
Life Insurance
Even if you are a sole proprietorship, life insurance is a great safety net to have. If the person running the business should die, how will surviving family members pay bills and stay financially solvent?
Also, if you are in business with somebody, how will the business continue if one of the partners dies. Or if a critical employee dies? This isn't a pleasant subject, but planning can help a business stay open after the loss.
Data Breach Insurance
This is a newer insurance but vital to companies that intend on doing online business or electronically store records of customers. Data breach, also called cyber security, insurance covers your liability if your computer servers are hacked, and files are stolen. It can also cover you if you are a victim of ransomware.
Not every company needs this insurance, but it does provide specialized coverages for cyber crimes. Cyber crimes are on the rise and hackers target small businesses because they often don't have IT resources or procedures.
So Many Kinds Of Insurance
Your insurance needs are dependent on the type of business you have, and how you are going to conduct operations.
There is no "one-size-fits-all" package of insurance for your business. Your coverage should be tailored to your company, so you don't overpay or are underinsured. We are experts at business insurance and encourage you to contact us if you have any questions or concerns.