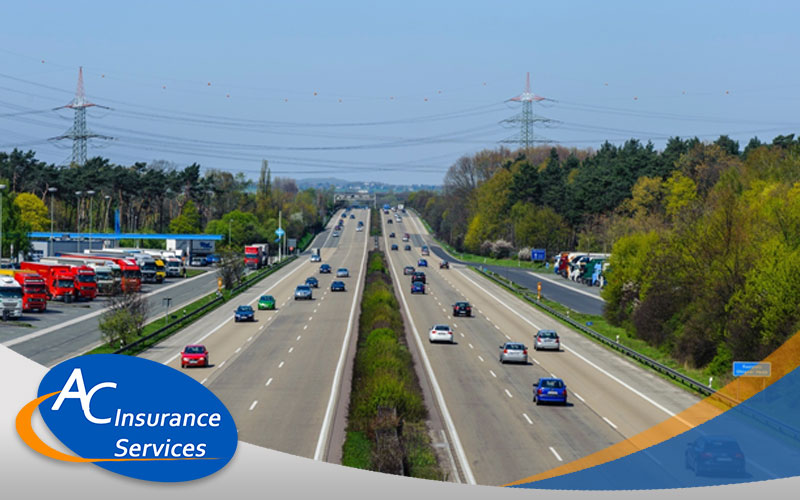 The Difference Between Coverage and Cost – Does Cut-Rate Insurance Help the Finances?
Saving money on auto insurance is an appealing proposition for everyone. Switching to a lower-cost insurance coverage might seem like a good idea; however, it could end up costing you more in the long run. If you end up in an accident, you will have to make up the difference between your former policy's coverage and your new, lower-cost one.
Let's learn about the difference between coverage and cost and whether cut-rate insurance can help.
Cut-Rate Insurance
If you want to save money on your car insurance coverage, you might want to explore "cut-rate insurance." You might be able to save money on your monthly premiums by purchasing one of these low-cost policies; however, they often have a lower level of accident coverage. Make sure you are aware of the long-term expenses of these policies and how to minimize gaps in coverage before making the transition.
Saving Money by Reducing the Amount of Protection You Get
In general, the more money you pay each month for car insurance, the more coverage you get. Cut-rate insurance policies typically have some of the lowest monthly premiums on the market. However, this insurance typically has a lower level of protection. As a result of a car accident, you may have to pay more of the repair costs yourself, which could end up costing you more in the long term.
New Insurance Policy versus Old Insurance Policy
Whenever someone decides to switch to a new policy, the only thing that comes to mind is their difference.
Is the coverage under my new policy the same as what I had under my previous policy? They ask themselves.
You might notice several changes in your coverage if you move to a cheaper insurance policy. It would be best to compare your current policy to the new one before making a move so that you don't end up paying extra in the event of an accident.
You can lower your coverage limits to save money on your insurance policy. However, you might not be fully covered if you choose one of the lower-cost plans. The new insurance company's cheap price quote may only be valid for the policy's minimal cost. If you have an existing insurance policy, check if your new policy will cover you in the same monetary levels.
In addition, you have to be sure that both plans cover the same risks. For instance, if you now have liability and collision insurance, moving to solely liability coverage will undoubtedly save you money. However, your insurance policy will pay to repair or replace the other driver's vehicle; your vehicle will be left out of the equation because you don't have collision insurance.
Cheaper coverage comes with a higher deductible – the amount of money you have to pay out of your pocket before the insurance company will cover the cost of repairs. Using the example above, you will have to pay an additional $800 before the insurance company covers the rest of the repair costs under the lower-cost policy's $1,000 deductible. Even though you saved money on premiums in the months leading up to the accident, this will end up costing you more in the long term.
Accidents happen to more than five million people every year. You might think that the risk is worthwhile because you don't expect to be involved in one. However, that's not the case. Therefore, you have to be prepared for all the risks involved.
What Is the Maximum Deductible Amount?
A deductible is the amount of money that the insured party must fork up before an insurance company can settle a claim. It can also be retrieved in the form of monthly payments.
Insurance companies lower premiums by increasing the deductible. In the short term, paying a higher deductible to save money on your insurance premium might sound like a brilliant idea; however, it might not work well for you in the long term. For instance, a $1,500 deductible will be challenging to pay for your half of the repairs if your previous deductible was $250.
Always Ask Questions before Making the Move
You should also research the new insurance company before making a move. If you get into an accident, ask these questions to learn more about the firm and how well it manages the repairs:
What kind of parts will the company use to fix your vehicle?
Your vehicle may need to be repaired sooner rather than later. If the firm only pays for old components, it might be challenging to tackle the situation. This could end up costing you more in the long run.
Are there any restrictions on where the corporation will pay for repairs?
Repairs made at a particular body shop can be excluded from coverage by some insurance companies. If you prefer to have repairs done at a shop closer to your home, look for an insurance company that covers repairs at any repair facility without exceptions.
Will the insurance company cover the entire cost of the vehicle?
It is essential to know whether the insurance provider will cover the whole cost of a new car or only the depreciated worth. The insurance company may only pay for the car's depreciated value or what it was worth at the time of the accident rather than the total replacement cost. In the aftermath of an accident, you will have less money to spend on a new vehicle.
Will the insurance company pay for a rental car when your vehicle is being repaired?
Find an insurance company that covers the expense of a rental automobile while your vehicle is being repaired. If you don't have a credit card, you'll have to pay for the rental car yourself.
If you're thinking about switching to a lower-cost policy, keep these issues in mind. Though you'll save money each month with these plans, you may end up spending more in the long run.
What Can I Expect in the Way of Customer Service?
It is given that insurance companies should not be a source of additional worry. However, not all firms provide the same level of service. Some of them whip up excellent deals for your automobiles, while others might cover only a certain percentage of the damage.
It is crucial to have a prompt response from your insurance carrier when an accident occurs. They should also offer timely claim processing and repair completion. Before deciding for sure, do your research about the company you plan on hiring. Look at internet customer reviews and talk to friends and family members who have worked with them.
What Affects Your Car Insurance Rate?
Your automobile, driving habits, demographic characteristics, coverage, limitations, and the deductibles you choose have an impact on your auto insurance rates. Your age, anti-theft systems in your car and driving history can also affect the insurance cost. What you do behind the wheel, how well you can drive the car, and how well you respond in a stressful traffic situation can also impact how safe you are.
Let's discuss each of these factors:
Your Driver's License
You should expect to pay more for vehicle insurance if you have a history of traffic violations and accidents. If you have never had auto insurance before and are a new driver, expect to pay extra.
How Often You Drive
Car insurance premiums are often based on how frequently you drive. Having a long commute to work might result in a higher insurance premium than someone who just uses their vehicle on the weekends for shopping.
Demographic Factors
It would help if you considered the demographic factors, too. These include:
·         Where You Live and Park Your Vehicle
Your residence and the location where you leave your vehicle overnight may affect your auto insurance rates. Insurance prices tend to be higher in urban locations because of the higher risk of accidents, theft, and vandalism.
·         Your Age and Gender
You might have to pay a higher price for vehicle insurance, depending on your age and gender. The cost of automobile insurance is often higher for younger, less-experienced drivers than for older drivers.
Coverage, Limits, and Deductibles You Select
Your auto insurance price can be affected by the coverage you select. Most states mandate some form of liability coverage for automobiles. In some cases, collision coverage, comprehensive coverage, uninsured motorist coverage, and medical payments are also included in an automobile insurance policy. However, these kinds of coverage depend on the laws of the state you live in. You should also consider additional safeguards such as labor charges, system coverage, rental reimbursement, and towing costs.
Your Deductibles and Limits
It's essential to know how much your insurance company covers. Your insurance policy will cover the maximum amount after your claim directly affects the insurance cost. You can change the limits of each coverage in a policy based on your needs. The more coverage you get, the more expensive your premium will be. Many factors affect your insurance premium costs, including your deductible amount. Setting a higher deductible can save you money on your insurance policy.
There are a lot of variables to consider when it comes to choosing the best insurance policy for you. They can also assist you in figuring out if you are eligible for any discounts.
How Can You Save Money on Car Insurance?
If you are smart enough, you can save money on car insurance. The following are some factors considering which you can easily save money:
Determine the Cost of Insurance before Purchasing a Vehicle
Determine the cost of insurance before purchasing a new or used vehicle. Car insurance prices are influenced by the vehicle's value and repair costs, overall safety record, and the likelihood of theft. Many insurance companies provide discounts for safety features that decrease the likelihood of theft or injury.
Inquire about Increased Deductibles
As mentioned above, you can save a lot of money on your insurance by asking for higher deductibles. Determine how much money you will need to cover a higher deductible before deciding.
Reduce Insurance Coverage for Older Vehicles
In some cases, older vehicles are eligible for a reduction in the collision and comprehensive coverage. Purchasing insurance might not be worthwhile if your car is worth less than ten times the annual payment. The value of an automobile can be determined by talking to a dealer or a bank. To ensure that your insurance needs haven't been altered, review your policy at the time of renewal.
Get Your Home and Car Insurance from the Same Company
If you purchase more than one form of insurance from the same company, you can be eligible for a discount from your provider. Customers who have been with an insurance company for a long time usually qualify for lower premiums. However, it's still a good idea to shop around for the best deal! Compared to a multi-policy discount, purchasing insurance from many firms can save you money.
Make Sure Your Credit History is in Order
Insurance premiums can be reduced if you have a good credit history. When determining auto insurance rates, most insurers rely on consumer credit reports. Credit-savvy consumers file fewer claims.
Pay your bills on time. Don't take out more credit than you need, and keep your credit card balances as low as possible. Regularly review your credit report for inaccuracies and have them fixed as soon as possible to keep your record accurate.
Reduce Your Mileage to Save Money
Drivers who travel fewer than the average number of miles per year may be eligible for discounts from some companies. Drivers who carpool to work may also be eligible for low-mileage discounts.
---
Getting the Best Insurance Policy with the Help of an Independent Agent
New insurance policies can be pricey, even if they appear cheap at first. Your insurance agent can help you analyze the advantages and disadvantages of switching companies. Because independent agents aren't tied to any one firm, they can compare quotes from various providers to obtain the best value. They can also propose ways to save money that you weren't aware of.
Now that you know the difference between coverage and cost get in touch with AC Insurance Services today!