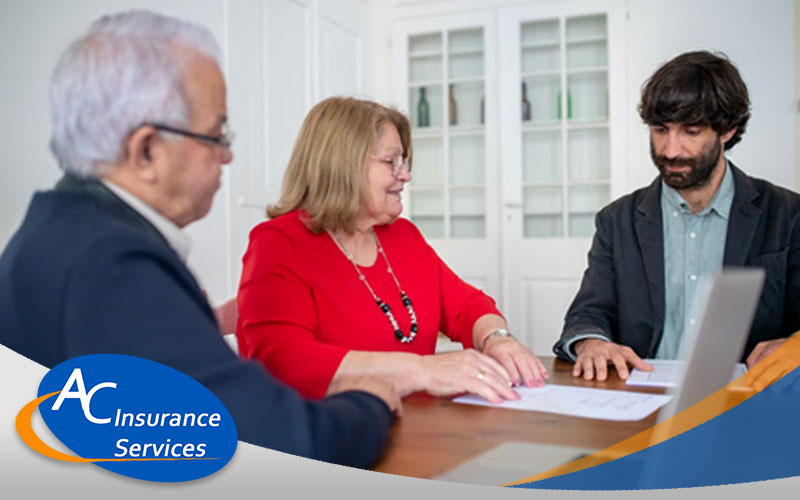 Benefits of Business Owner's Policy For Your Business
A business owners policy (BOP) comprises all important property and liability coverages in a single package. It essentially includes all basic coverages needed by a business owner.
BOP is often sold to small- and medium-sized businesses. This is because large companies typically face more advanced risks requiring customized policies. BOP is, therefore, designed to take into account the business risks faced by small businesses.
A business owner's policy may be right for you if your company:
Has less than 100 employees
Makes less than $10 million in annual sales
Has a physical location where most business activities take place
Business Owners Policy Coverage
A business owner's policy typically includes the following coverages:
Commercial Property Insurance
This insurance is designed to safeguard your business premises, inventory and equipment. It takes into account damage due to perils such as theft, fire, and wind.
Various businesses, such as retailers, manufacturers, not-for-profit organizations, and service-oriented businesses carry commercial property insurance. The cost of commercial property insurance often depends upon a number of factors, including:
Location: This pertains to whether or not the area your business is located in is prone to natural disasters.
Construction: This takes into account the way your building is constructed. For instance, you may enjoy lower premiums if the premises has upgraded electrical wiring or is built with fireproof materials.
Occupancy: The industry your business is a part of. For example, a realtor's office carries less risk as compared to a repair shop.
Fire and theft protection: This depends on whether your business is equipped with a fire alarm, security system, or sprinkler system. The distance of the business premises to the nearest fire station may also make a difference.
A commercial property insurance policy generally covers:
Your business premises
Inventory
Tools and equipment used in business activities
Furniture
Loss of income as a result of property damage
Personal property (that you are utilizing for business activities)
General Liability Insurance
General liability insurance safeguards your business against 'general' claims related to property damage and bodily injury. It is a common insurance policy that is important for almost all types of businesses.
This insurance considers costly claims that may arise during regular business operations. If you are not carrying general liability insurance, you may need to pay for these costs out of your own pocket, resulting in a major financial setback. Here are the main aspects covered by this insurance policy:
Third-Party Bodily Injury
A customer may file a lawsuit against your business if they end up falling or slipping inside your business premises. If you are carrying general liability insurance, you can pay for the medical expenses as well as legal defense costs in case of a lawsuit.
Third-Party Property Damage
If you or your staff members are working at a customer's house, there is always a chance of property damage. In this case, this aspect of general liability insurance takes into account repair or replacement expenses.
Reputational Harm
A third party may sue your business for libel or slander. This may be due to something said by one of your employees. For instance, your employee publishes a bad review about a competitor, resulting in a lawsuit. In this case, general liability insurance can compensate for the legal costs of defending your business.
Advertising Injury
This may occur if your business gets sued for copyright infringement. For example, a photographer may sue your business if you use their pictures in one of your advertisements without their permission.
Business Income Insurance
Business income insurance is a kind of property insurance policy that compensates for a business's loss of income as a result of temporary suspension or slowdown of regular operations due to damage to physical property.
Coverage generally takes into account loss of income, but may exclude certain operating expenses like utilities. A business income insurance policy covers the income loss during the time taken to repair or replace the damage occurred.
Perils taken into account by this policy include wind, theft, lightning, fire and falling objects. Expenses covered by the policy may include:
The revenue your business would have accumulated if it were operational
Loan payments on behalf of the business
Monthly lease, mortgage, or rent payments for the business premises
Payroll
Taxes
Training costs for staff members to learn about the latest equipment
Relocation costs in case you have to move your business to a temporary location
Business income insurance policy is bound to have a coverage limit. This is the maximum your insurance provider will agree to pay for a business interruption claim. It is, therefore, important to opt for a substantial amount of coverage. Here are the factors you should take into account:
The time period required to get your business functional again after a disaster, such as a fire
The condition of fire and security alarms in the business premises
The cost of renting new office premises in your area and whether the space is easily available
The cost of a business income insurance policy depends upon several factors, such as your industry, the number of staff members, and the amount of coverage you have opted for. Costs may also differ based on the area your business is located in and the level of risk that you will file a claim.
In case of a covered loss, there is usually a 48- to 72- hour period for your business interruption policy to come into effect. The restoration period, which is the amount of time the policy will offer compensation, typically lasts up to 12 months.
For instance, if your business suffered damage on November 1, you would be able to avail benefits from business income insurance until November 1 the following year. The restoration period starts with 30 days and can be extended for up to a year.
Crime Insurance
Crime insurance, also called commercial crime insurance, is a kind of insurance policy that businesses carry to safeguard themselves against financial damage from business-related crime.
Protection typically includes assets, merchandise, cash, and other types of property loss when due to embezzlement, fraud, misrepresentation, forgery, theft, robbery, or any other related crime. Businesses with the following features are most vulnerable to petty theft:
Part-time employees
Dealing with inventory management
Possessing expensive office equipment
Involvement in cash transactions
Moreover, businesses engaged in the following are more vulnerable to digital theft and manipulation:
Digital transactions
Customer data
Sensitive financial records
Crime insurance firstly takes into account dishonest acts such as petty theft, burglary, property damage and funds transfer fraud by part-time staff, contractors, or volunteers. Moreover, this insurance policy has progressed along with digital advancements.
Crime insurance now also takes into account digital crime, such as theft of business information, property, or money by con artists or hackers. This pertains to forgery, impersonation, and counterfeiting that can damage your business.
The cost of crime insurance for your business depends on a number of factors, such as:
Number of employees: Insurance providers also take into account whether workers work at the same site or multiple locations.
Revenue: Businesses with a high revenue have more to lose as they are more likely to be targeted by malefactors.
Office security: You may enjoy lower premiums if you have basic protection in place, such as strategically located cameras.
Financial controls: Financial controls to safeguard against manipulation can also lower the insurance costs for your business.
High-value items: If you have an expensive asset or two inside your office, the cost of premiums may shoot up.
Additional Business Owners Policy Coverage
Extra coverage options for a Business Owner's Policy may include:
Accounts receivable: This shields your business against losses from unpaid invoices.
Equipment breakdown: This takes into account equipment such as computers.
Cyber liability: This comprises damages and attacks to electronic data or computer systems.
Rented vehicles: This offers liability coverage for vehicles that you hire, lease, or borrow.
Personal breakdown and advertising injury: This takes into account libel, slander, and copyright infringement.
Employment Practices Liability: This aspect pertains to wrongful acts as a result of the employment process.
When opting for a business owner's policy insurance, it is best to select a coverage suitable for your industry. Certain coverages are not included in a BOP, such as workers' compensation insurance, business auto insurance, and employee benefits.
Cost of Business Owners Policy
Similar to other types of business insurance policies, there are multiple factors that determine the cost of business owner's policy for your business, such as:
Industry: If your business is operating in an area that experiences frequent flooding or earthquakes, the cost of BOP is likely to be higher than that of a business operating in a lower-risk region.
Number of employees: The more employees you hire, the more BOP will cost you.
Longevity: If your company is new, you will have to pay higher premiums as compared to a business that has been functional for several years.
Value of property: A high-value property makes it more expensive and difficult to replace business equipment and content in case of damage, resulting in higher premiums.
Claims history: If your company has a record of property or general liability-related claims, you are likely to higher premiums.
Benefits of Business Owners Policy
As a business owner, you are likely to have several ends to manage on a regular basis. While you are busy, there is much comfort in knowing that your business would be covered in case of a claim made against your company.
A business owner's policy is ideal for small- and medium-sized businesses. It offers several benefits, including:
Broad Coverage
BOP offers comprehensive coverage by bundling several kinds of insurance coverage into a single policy. Business owner's policy usually includes commercial property insurance, general liability insurance, business income insurance, and crime insurance.
Cost-Saving
Financial management is crucial for small- or medium-sized businesses, where every dollar counts. BOP can help you save costs by combining several insurance policies into a single package. This way, you will not have to purchase each policy separately.
Customization
BOPs offer coverage for several kinds of business risks. You don't have to purchase a policy you do not really require as the coverage can be customized. You can select the policies relevant to your business needs and also opt for extra coverage for risks such as equipment breakdown, cyber liability, and personal ad advertising injuries.
Business Owner's Policy FAQ
Here are answers to some frequently asked questions regarding business owner's policy:
Can I include non-owned auto insurance in my BOP?
If your employees regularly use their personal vehicles for business purposes, it is best to opt for non-owned auto insurance. You can add this coverage to your business owner's policy.
What protection does a business owner's policy offer for social media risks?
The general liability part of your business insurance policy is known as advertising injury coverage. This safeguards your business against lawsuits pertaining to slander, libel, copyright infringement and invasion of privacy. If a third party files a lawsuit against your business for publishing something negative on social media, BOP will have you covered.
Does a business owner's policy take into account independent contractors?
While a business owner's policy protects you and your employees, it does not include independent contractor insurance coverage. You can choose to add contractors to your policy, whether temporarily or as an additional insured. Alternatively, you can ask the contractors to buy their own general liability insurance policy for contractors.
---
Final Thoughts
Unforeseen incidents can often take place without warning. Business owners policy provides comprehensive coverage by combining several types of insurance coverage into a single policy. It is generally more affordable than purchasing separate policies.
AC Insurance has been providing top quality business insurance policies since 1991. Click here to get a free quote today!