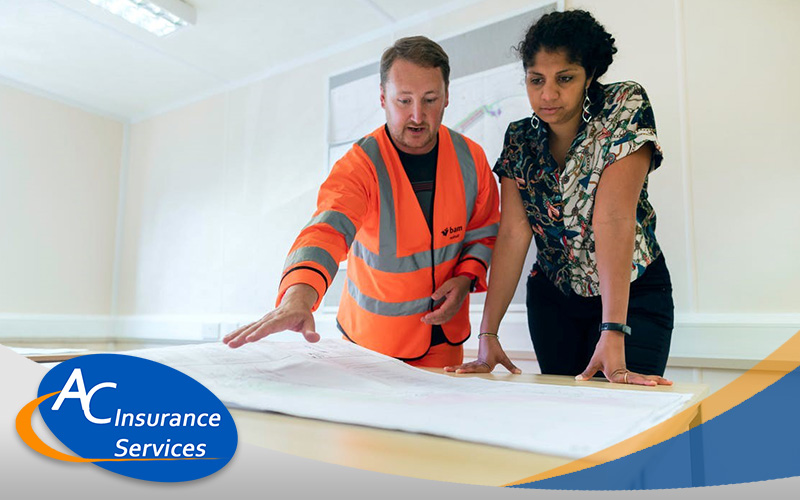 Benefits of Insurance For General Contractors
As a contractor, you are expected to launch construction plans and meet deadlines. These major tasks can expose your business to several risks, such as damage to vital records or property.
The right types of insurance policies can safeguard your business against unforeseen events. They provide protection for your company's assets and employees.
Benefits of Insurance for General Contractors
Being a contractor is a demanding job that implies several risks. You may have to undertake certain high-risk tasks that you may not have full control over. This is why it is always a good idea to opt for some extra protection to by going for the right insurance policies. Here are some of the major benefits of insurance for general contractors:
Protection Against Injury
Contractor liability insurance offers cover against injury. As the job of a contractor is rather demanding and potentially dangerous, injuries on the job may be common. Whether you are handling electrical wires or using hazardous equipment, there is always a danger of injury.
Protection Against Property Damage
The property on which you are working on may get damaged due to one reason or another. For example, you or a worker may accidentally hit a pipe that resulted in flooding, or certain products you installed failed to work. Insurance for general contractors can help financially compensate for this type of damage.
Staff Protection
Being a general contractor, you may have employees working under your command. A relevant insurance policy would be able to protect your workers against injuries. You would be mentally at peace knowing that your staff is adequately covered.
Safeguards Business Assets
In case of an unfortunate event, a third party may accuse your company of causing them bodily harm. In such a situation, you may have to pay for their medical expenses. Without an insurance policy in place, medical expenses may diminish your profits and may even force you to sell some of your business assets.
Insurance for General Contractors: Why Is It Required?
Property damage or injury to an employee may result in hefty expenses that you may have to pay. The right insurance policies can offer you the right type of protection against them. Here are 3 major reasons why buying an insurance policy is crucial for your business:
Business Protection
Independent contractors usually have legal responsibilities and are exposed to liabilities just like large organizations. In case of physical harm to a worker, damage to a customer's property, or advertising injury, a lawsuit can be filed against you. General liability insurance compensates for some of the legal fees and also takes a major chunk of the legal damages into account.
Client Requirement
Certain clients need you to carry a general liability insurance prior to signing as agreement with you. Without a sound insurance policy on your part, your customer risks being held responsible for accidents or alleged mishaps caused by you.
Legal Requirement
In some states, purchasing an insurance policy by general contractors is required by law. You need to be aware of the laws within your state. Insurance for general contractors can cover property damage, construction defects, as well as injury to staff, which is why some states legally require you to carry this policy.
Types of Insurance for General Contractors
Whether it is property damage or physical injury, you may end up facing the responsibility for it. In order to avoid paying for it from your own pocket or financially destabilizing your business, carrying an insurance policy is of the essence. Here are some of the common types of insurance for general contractors:
Commercial General Liability Insurance
This takes into account claims made by third parties for property damage, bodily harm, or personal injury that took place during contracting work. The damage can include that which is caused by your business's operations or injuries that take place on company premises. The coverage provided by commercial general liability insurance typically includes:
Bodily Injury and Property Damage Liability
This offers compensation for physical injuries or property damage that may have been caused by your contracting business. This can take into account employee accidents or a client falling or slipping. The insurance policy would substantially cover most of the expenses to provide you with a financial cushion.
Advertising Injury
Personal and advertising injury liability would safeguard you against liability resulting from particular offenses, such as your employee defaming a rival business in public. The factors covered under this aspect include false arrest, libel, slander, malicious prosecution, infringing copyright, wrongful eviction, or using another firm's advertising data.
Medical Payments
Commercial general liability insurance offers compensation for medical expenses, including payments for injury to a third party caused by an accident on your business premises or due to business operations or products. Medical payments compensation can be activated without any legal steps. This helps quick settlement of minor medical claims without legal complexities.
Workers' Compensation Insurance
If you have staff members in your contracting company, your state laws may require you to carry a workers' compensation insurance policy. This compensates you and your firm if workers get hurt or ill while on job.
A workers' compensation policy can provide you with considerable security. It offers protection in case a worker files a lawsuit against your business on the basis of workplace injuries. Here are the major aspects covered by a workers' compensation insurance policy:
Lost income
Medical expenses
Rehabilitation fees
Death benefits
As a general contractor, you may require workers' compensation insurance to:
Live up to Contracts
Some firms need employees for them to buy their own insurance policy, such as worker's compensation insurance. This limits the organization's liability, and protects it from being held responsible if a contractor gets physically hurt at work.
Protect Against Medical Bills and Lost Wages
Even if you have a sound health insurance policy, it would be unable to account for job-related injuries, infections, or diseases. A worker's compensation insurance policy compensates for your medical bills if you happen to get injured on the premises. It may also take into account the salaries lost due to sickness or injury.
Cover for Death
If an employee passes away, worker's compensation insurance can take into account the funeral expenses and offer death benefits for surviving relatives, such as children or husband/wife.
The benefits are estimated according to an employee's weekly salary. It is usually a part of the worker's salary at the time they passed away. A surviving spouse may get benefits until they remarry or die, while children may receive them until they turn 18.
Commercial Auto Insurance
Commercial auto insurance involves the usage of vehicles such as cars, vans, and trucks for work-related tasks. It may take into account damage to the vehicle, third-party damage, comprehensive coverage, and uninsured motorist protection.
When your employee visits a client or transports equipment, chance of an accident is always there. An accident can cost you dearly, the expense of physical injury or vehicle repair can be quite high. A commercial auto insurance policy may compensate for:
Liability Coverage
This takes into account the expenses resulting from injury or death of a worker due to an accident. Liability coverage include property damage to another vehicle if the incident was due to your fault. It typically pays for the relevant legal expenses if a third party files a lawsuit against your business.
Comprehensive Coverage
This takes into account the damage to your car that is not caused by an accident. These incidents usually include vandalism, theft, fire, floods, earthquakes, or destruction by a bird or an animal.
Uninsured Motorist Coverage
Commercial auto insurance covers the expenses in case a vehicle with an uninsured driver collides with your car. It takes care of the medical expenses due to injuries and the cost of property damage caused by the third party. Under-insured motorist coverage is also often incorporated in this policy, which safeguards you if the driver at fault does not have adequate insurance.
Equipment Breakdown Insurance
Equipment breakdown insurance covers the repair or replacement of malfunctioned or damaged equipment. This also encompasses expenses linked to the failure of equipment, such as broken inventory and lost wages.
Coverage of Equipment Breakdown Insurance
"Breakdown" is a properly defined term as far as this insurance type is concerned. It takes into account a direct physical loss to particular tools and equipment. There are 5 main kinds of equipment included in an equipment breakdown policy:
Mechanical: This pertains to motors, engines, generators, elevators, water pumps, and certain production and manufacturing equipment.
Electrical: This takes into account electrical panels, furnaces, circuit breakers, cables, and transformers.
Communication systems: Computer systems, phone systems, and voicemail systems fall under this category.
Air conditioners and refrigeration apparatus.
Boilers and pressure equipment.
Although equipment breakdown insurance is quite inclusive, it may not take care of certain aspects. Here is what the insurance generally does not cover:
Equipment that does not work anymore due to lack of maintenance.
Dated equipment that requires replacement.
Repairs beyond insurance policy coverage limit.
Coverage Extensions
Most insurance companies that offer equipment breakdown insurance also account for various coverage extensions. Examples include:
Ammonia contamination: The policy provides financial compensation for food or other covered elements that are damaged by ammonia when a covered equipment ceases to work.
Spoilage: This covers damaged raw materials, property in process, or finished goods due to absence of heat, light, steam, or power as a result of breakdown of covered equipment at work.
Expediting expense: This takes into account the extra expenses for temporary repairs to quicken lasting repairs to property damage.
Business income and additional cost: This comes into play when the salary loss or extra expense is a consequence of damage to covered property due to breakdown of a covered equipment.
Utility interruption: This spreads additional expense, spoilage coverage, and business income to pay for the loss caused by malfunctioning of covered utility-owned equipment that is at a physical distance from the workplace.
Law or ordinance: This aspect includes covered losses due to implementation of building codes in case of building impairment due to breakdown of covered equipment.
Builder's Risk Insurance
This insurance policy can cover the damage caused to a building under construction. It can pay for the expenses due to vandalism, fire, weather, or tool or equipment theft on the site.
While other insurance policies can protect construction tools and compensate for injuries and lawsuits, they do not pay for damage to an under-construction structure. This insurance policy caters to the distinguished risks posed by working on third party property. The benefits of builder's risk insurance include:
Safeguards a building in progress
Protects construction materials
Satisfies client requirements
Here are the details of coverage offered by builder's risk insurance:
Onsite Theft
Theft is a common occurrence at construction sites. They can run away with expensive items such as copper wires, which may cause you to bear additional expense of purchasing them again. Builder's risk insurance offers coverage for stolen tools and equipment so that your time and money are saved.
If you want to learn about different kinds of business insurance policies, click here.
Fire Damage
Expense of restoring and cleaning fire damage is often more than the cost of the original construction. This insurance policy can compensate for the repairs or even a full rebuilding of a structure damaged by a catastrophe like fire.
Vandalized Structures
In case a vandal defaces or destroys your construction work by destroying fixtures, spray painting, or breaking windows, this insurance policy can offer compensation. Builder's risk insurance policy can offer financial support against vandalism so that your business can continue smoothly.
Weather Damage
Weather changes are often not controllable even with the right precautions. This insurance policy can pay for damage to the building due to rain, windstorms, and other covered events. However, it usually does not include natural disasters such as floods, earthquakes, and tornadoes.
Final Thoughts
As a general contractor, purchasing an insurance policy can provide much needed protection against property damage, injuries, and damage to buildings under construction. Moreover, purchasing an insurance policy may be a legal requirement in your state. The right type of insurance can save you from paying a heft amount out of your own pocket or by selling your business assets.
AC Insurance has been providing top quality workers' compensation insurance services since 1991. Click here to get a free quote today!