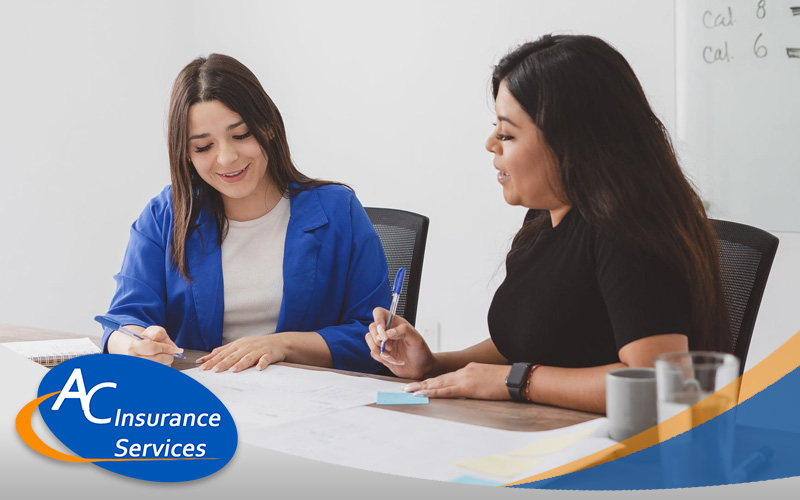 Workers' Compensation Insurance
Workers' compensation insurance, often known as workers' comp, is required by state law. Its purpose is to compensate employees who are hurt or disabled on the job throughout the period of their employment. The company is always responsible for worker's compensation insurance.
Employers pay workers' compensation insurance, which provides medical benefits and salary replacement to employees who are injured while working. Each state has its own terms and conditions for worker's compensation, but it generally covers any employee who suffers a work-related illness or injury. When an employer acquires coverage, the employee has no right to sue the employer for wrongful negligence. Since it protects and limits both parties' legal rights in the event of an injury, the arrangement is called a compensation agreement. The employee relinquishes his or her right to sue by taking worker's compensation insurance payouts.
Workers' compensation is based on a system in which an employer provides no-fault statutory compensation to an employee (or the employee's family) as a result of a job-related injury (including death) caused by an accident or occupational sickness.
The genuine advantage of having workers' compensation insurance is that it prevents employees from suing their employers for any claims or carelessness while the policy is in effect.
While state-by-state programs may differ, workers' comp insurance typically covers the following:
Employees who have been hurt will receive medical attention (i.e., broken arm)
Disease exposure as a potential occupational hazard (i.e., emphysema)
Employers are accountable (damages to a 3rd party where an employer is liable for an injury)
Payments to compensate lost wages during a temporary incapacity to work
Injuries that prevent you from working in the future have left you permanently disabled (i.e., loss of a finger)
Total incapacity (usually paid in a lump sum)
Benefit in the event of death (paid to survivor dependents in case of a fatality)
If necessary, the employer will be represented by a lawyer.
Litigation protection in the event of on-the-job accidents or illnesses
Is Workers' Compensation Insurance Required for Every Business?
Some states do not require business owners to purchase workers' compensation insurance. State regulations are usually determined by the total number of part-time and full-time employees and the kind of company entity you have (corporation, LLC, partnership, or sole proprietorship). In most states, one or more employees are required to be covered.
Even if they don't have employees, owners in numerous other states are required to purchase workers' compensation insurance. When purchasing a regular policy, many owners find up paying more for coverage.
Workers' Compensation – Quick Facts
If you are injured on the job, your employer (or insurance provider) must cover all medical expenses, whether or not you take time off.
Employees cannot sue their employers for injuries sustained on the job (in most cases).
Employees are entitled to benefits regardless of who is to blame for their workplace injuries.
Any employer who punishes or fires an employee for a job injury or requests workers' compensation benefits because they feel the injury was caused by the job is breaking the law.
Even if they are working as an independent contractor, an independent contractor may be covered by workers' compensation like an employee.
Worker's compensation insurance regulations differ by state, although it is a legal need in most places if you have more than a few workers. Even if a company just has one employee, certain states require it to obtain worker's compensation insurance.
The purpose is to protect employees by covering medical expenses and replacing their wages if they are injured on the job. Small businesses looking into their insurance alternatives should acquaint themselves with worker's compensation insurance, including what it covers and why it may be necessary.
Do Small Businesses Need Workers' Compensation?
Depending on the state, not all small enterprises are required to comply with this legal obligation. A few states only require you to get worker's compensation insurance if you employ a certain number of people (at least three workers). If you hire even one, others will expect you to carry insurance. A certified insurance agent can help you decipher your state's labor laws and determine whether you need to plan for worker's compensation insurance.
Even small firms can profit from worker's compensation insurance, whether or not they need it legally. Whether or not the company has worker's compensation insurance, these are charges that the company has to be responsible for. It also shields the company against a lawsuit brought by an injured employee.
Even if you take precautions to keep your employees safe from illnesses or workplace injuries, the unexpected can happen. When this happens, Workers' compensation insurance can assist protect your organization financially while also providing benefits to your employees. Nearly every state requires it, so here's what you need to know about this crucial coverage:
How Much Does Workers' Compensation Insurance Cost?
The insurance provider will estimate your workers' compensation premium when you acquire a policy for your business. Your provider will then conduct an audit after the policy period has ended to check that the estimate was accurate. Depending on whether your company's risk or workforce composition changed, you'll either get a rebate or have to pay a higher premium.
When calculating your premium, insurers take into account a number of factors, but the three most important ones are:
The kind of company you run
The number of employees you have
Your history of past claims
The bigger the number of employees you cover and the more money they make, the higher your premium may be. Because Workers' compensation benefits replace a portion of an employee's income when they become disabled, higher-paid employees may be more expensive to insure. Workers' compensation insurance might be more expensive for hazardous or dangerous occupations. A construction company, for example, can expect to spend more than a retail company.
Your insurance provider will assess how frequently your employees file Workers' compensation claims over time. Fewer claims can result in a policy discount, while the opposite may be true if there are multiple claims. Plus, your insurance agent may be able to estimate how much your policy will cost for the year before you sign up for coverage, allowing you to plan beforehand.
Workers' Compensation – Legal Coverage
Even if you have Workers' compensation insurance, an employee may pursue legal action for a workplace accident. An example would be if an employee who is not covered by workers' compensation believes an accident occurred as a result of your negligence. In situations like this, workers' compensation insurance is frequently combined with an extra insurance policy known as employers' liability insurance, which may cover extra legal costs, including a possible settlement, for employee workplace incidents not covered by a normal Workers' compensation policy. When you sign up for your Workers' compensation policy, you can add this extra coverage.
Your most valuable asset is your workforce. Workers' compensation insurance protects them and supports you so that you may focus on expanding your business together.
Workers' compensation might aid if your employee is harmed on the job or while acting on your behalf. For example, if they are injured while making a delivery to a customer, workers' compensation may be able to help cover their medical expenses.
Workers' compensation can also help with work-related injuries such as:
Violence
Terrorism
Natural calamities
Sprains and strains
These typically occur when carrying a hefty object. In most circumstances, your employee will be able to return to work in about 12 days. Sprains and strains are most common in the following jobs and activities:
Nursing helpers
Labor
Freight
Stock
Material Moving
Falls, slips, and trips
What Is Not Covered Under Workers' compensation?
Workers' compensation policies may or may not cover an injury or disease caused by:
A quarrel that your employee started
An intentional problem or a purposeful problem
Intoxication on job
Emotional distress (without any physical trauma or harm)
Commute
Workers' compensation will not protect you if an employee sues your company for:
Negligence of the highest order
Intention of malice
Discrimination
Unlawful termination
Failure to promote
What Are the Benefits of Workers' compensation for Employers?
Workers' compensation can help to safeguard your company by:
Providing benefits to your employees who have been injured or become unwell at work
Limiting your company's exposure to claims arising from work-related illnesses or injuries
Checking to see if you're in compliance with your state's workers' compensation rules
Assisting disabled personnel in returning to work in their previous or new roles.
The details of your workers' compensation coverage will be determined by the laws in your state, including:
Types of injuries that are covered
How benefits and care are provided
The amount of benefits
It's crucial to note that certain workers' compensation policies don't cover employees who work in numerous jurisdictions or who travel between states. Each state where your employees operate requires workers' compensation coverage.
What Happens If An Employee Sues the Employer for Work-Related Injuries?
Workers' compensation is a no-fault system, which means that if an employee is hurt or becomes ill, they are entitled to compensation but waive their right to sue their employer. There are, however, exceptions. Workers' compensation will not reimburse you if you purposefully injure an employee by:
Assault
Battery
Defamation
Fraud
A tort injury, such as emotional distress
What Kind of Care Do Injured Workers Get?
All medically required and appropriate treatment is provided to the injured personnel. Many states have implemented cost-cutting initiatives in response to rising medical prices. These include utilization management standards for certain injuries, which include appropriate treatment regimens and diagnostic tests.
What Are Your Obligations?
The majority of states require you to retain accident records. Work-related accidents must be reported to the state workers' compensation board and your insurer within a certain number of days.
The earlier an insurer receives the notification of an incident and can begin medical care and benefits, the sooner an injured worker recovers and goes back to work. Some insurers assist employers in filing a "first notice of injury" with the state body in charge of regulating the workers' compensation system as soon as possible to help the injured worker receive medical treatment as soon as possible. This step can start the claim process.
Getting an Injured Employee Back to Work
Long periods of unemployment can have a long-term detrimental influence on workers' future employment prospects and, as a result, their financial well-being. The Workers' compensation Research Institute conducted a study of injured workers in Wisconsin and discovered that the length of time off work and subsequent unemployment are lower for injured workers who return to their pre-injury employer than for those who change employers.
Employer communication is crucial in facilitating the wounded worker's return to work. You should explain to employees how the workers' compensation system works and that they must report an accident and get medical attention as soon as possible.
Your expectations for work-related injuries and accidents should be included in the employee handbook (if one exists), explained to new employees during orientation, put on bulletin boards, and discussed at regular safety meetings.
Employees who are out of work owing to a work-related injury should be kept informed on a regular basis. Workers who know they are remembered, missed, and are still valuable members of the team are more likely to return. Some insurers will keep employers updated on the status of an employee's therapy.
Successful reintegration into the workplace is another part of the return-to-work process. Workers' compensation insurers can assist you in determining the injured worker's needs and capabilities, and they encourage you to inform employees ahead of time that you will attempt to adapt work activities to accommodate those who are handicapped.
See also: Why is Workers' Compensation Insurance So Important?
Final Thoughts
Workers' compensation is an important part of running a business that almost every company needs to deal with. With a few notable exceptions, most states generally require companies to acquire insurance to cover their statutory duties to workers who become ill or are injured as a result of job-exposure. Whether your business is small or large, handling the cost and effort of meeting the constitutional duties is an ever-present struggle.