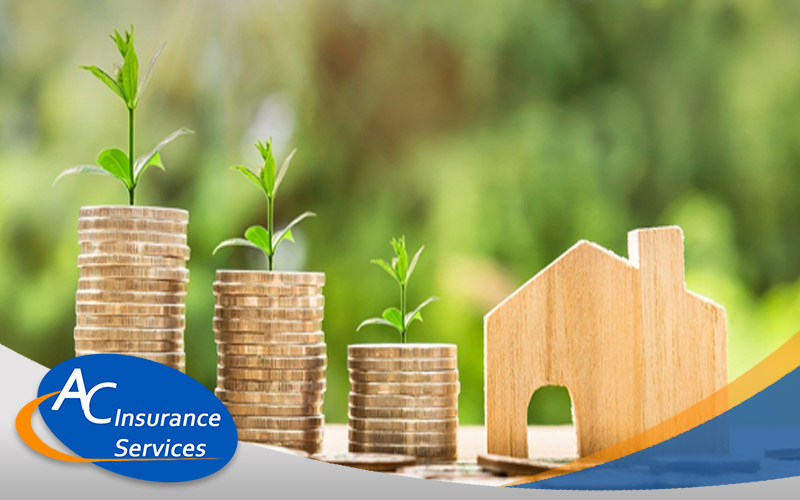 Should You Be Reassessing Your Insurance Needs Amid the Coronavirus Pandemic?
In the year 2020, the world was gripped by a deadly viral infection known as the Coronavirus. The virus, which was first diagnosed in the small city of Wuhan in China, quickly spread around the globe and led to a pandemic that continues to affect the lives and livelihood of people.
Overview of Coronavirus (Covid-19)
The economic crisis that ensued as a result of months-long lockdowns in major cities and towns of the USA has been so devastating that a new study done by the University of Southern California (USC) states that in the next 2 years, the US economy could lose between $ 3.2 trillion to $ 4.8 trillion as a result of the Coronavirus pandemic.
The effects of the Coronavirus were felt both; directly and indirectly. At the time of writing of this blog post, a total of 362,130 people would have died of Coronavirus in the USA. As nationwide lockdowns were imposed in March and April of 2020 to maintain social distancing, a record 22.2 million jobs were lost. Even as the lockdowns were relaxed and the states slowly began to open their shops and restaurants, only 9.3 million jobs (42%) were regained. The worst-hit industries and businesses were the ones that fell under the category of:
Hospitality and tourism
Restaurants and bars
Retail and wholesale
Manufacturing
Salons and spas
Culture and recreation
According to a report released by the US Department of Labor, in November 2020, the rate of unemployment in the USA was 6.7%. It means that currently, around 10.7 million people in the USA are unemployed and unable to pay for their basic daily needs like housing, food, and clothes.
The recent scientific breakthrough that led to the development of the Coronavirus vaccine was marred by the discovery of a new variant of Coronavirus in the United Kingdom. The new variant of Coronavirus shows 14 mutations in its spiked protein and is said to be 71% more infectious than the earlier form of Coronavirus. It remains unclear whether the current vaccines will be effective against the new variant of Coronavirus or will the researchers have to work harder and find a more effective vaccine to stop the spread of mutated Coronavirus. However, we may have to continue living this way into the mid of 2021.
So, with all these uncertainties plaguing our lives, should we be reassessing our insurance needs? Has Coronavirus in any way affected our need to insure our homes, cars, and businesses? Find out as we tell you whether you should or shouldn't be reassessing your insurance needs amid the Coronavirus pandemic.
What Has Changed?
A lot has changed since the world first got to know about the deadly Coronavirus. For the purpose of this blog post, we will be highlighting the following 3 key areas:
1) Realizing the Importance of Home
The first major shift that we all observed as the Coronavirus tightened its claws around our necks was the confinement of the human race. We had never before thought that it was possible to lock more than 7 billion people around the world into their homes. But as country after country imposed travel restrictions and implemented nationwide lockdowns, barring people from exiting their homes without a valid reason, we soon saw what it feels like to be caged.
In-order to maintain social distancing and stop the spread of infection, we were all told to confine ourselves in our homes. Those poor souls, who didn't have a home to go to, realized the importance of having a home. The students that were stranded in their university hostels, away from their loved ones, and with a limited supply of groceries, started to miss their homes and family life ardently. The word home soon became a synonym for comfort, security, and care. Those people who were lucky enough to have a roof over their heads during this time were grateful for the protection that the four walls of their homes were offering them.
However, those who were living in rented apartments and lost their jobs because of the months-long lockdowns were under a great deal of stress. They regretted not being able to purchase their own homes. Because of unemployment, they were unable to pay their rent. In August 2020, it was reported that because of the Coronavirus pandemic, 30 to 40 million Americans were at the risk of being evicted from their rental homes, but the damage was two folds. While the tenants were unable to pay their rents, more than 50% of the landlords were finding it difficult to earn an income from their rental properties and pay mortgages to the banks. Both landlords and tenants were in an extremely difficult situation. Four months later, the situation more or less remains the same.
Even today, millions of Americans are jobless, homeless, and are counting on the government to help them through this crisis.
2) Commuting to Work
As the world adapted to the new normal, the practice of working from home, which up until then was limited to only certain industries and job roles, became widespread. World over, businesses and the education industry shifted their operations online, and a new trend emerged. The trend of working from home (WFH). Software applications like Zoom, Microsoft Teams, and Google Hangouts became increasingly popular as the world adapted to the online working environment.
Digital systems were optimized within weeks through the help of software developers to support the remote work culture. People realized that it was possible to shift in-office operations to the online digital medium through the help of software and Internet technology. They realized that without having to commute to work or working from their designated office spaces, they could complete their work just as effectively from the comfort of their homes, given that they had access to fast speed Internet connections and office desktops.
Now that people are hardly commuting to work, hardly leaving homes for other reasons like recreational activities and socializing events, they are reassessing their need for cars. But again, while it is true that overall, the mileage on cars has decreased during the Coronavirus pandemic, people who have cars are lucky because, for a long time, all public transport was out of service, and even now, the risk of being infected while traveling in public transport is three times higher than traveling in your private car.
Public transports like buses, subways, and cabs are shared forms of transport. Meaning, it is possible that amongst the commuters who are on the bus or subway with you could be Coronavirus positive. Similarly, the cab driver could be Corona positive or the passenger who just got out of the cab before you. Since the Coronavirus is an airborne virus that stays in the air in the form of water droplets, it is possible that you are breathing the infected air in the enclosed spaces of trains, buses, and cabs. Hence, private cars are thrice as safe, especially if you commute alone.
3) Business Closures
Not in our wildest imagination did we think that thousands of businesses around the world would declare bankruptcy all at once. From small-scale retailers to large-scale oil companies, all declared bankruptcy because of the Coronavirus pandemic. In the USA alone, more than 340 companies had declared bankruptcy by the mid of 2020. The most affected businesses in the USA were the ones related to the service industry, as their work could not be transitioned online. They were left with no choice but to close their businesses entirely. These included;
Restaurants and bars
Catering services
Gyms and fitness centers
Salons and beauty parlors
Wedding halls and marques
Cinemas
Shopping malls
Hotels, motels, and inns
Amusement parks, water parks, and zoos
It made the people realize that just because business is flourishing for the time being and there is a growing demand for the products and services for the next 10 years, it doesn't mean that due to unavoidable circumstances, the business will not see a downfall. The unexpected business closures made people realize that whether the business is big or small, privately-owned or publicly owned, it can get severely affected when crises such as a global pandemic force its shutdown.
Having discussed the above 3 key areas in which the effects of Coronavirus were felt the most, let us connect back to the question of whether you should be reassessing your insurance needs amid the Coronavirus pandemic.
The Importance of Insuring your Assets and Businesses
You should be reassessing your insurance needs amid the Coronavirus pandemic because your assets and businesses can be severely affected as a result of the social, economic, and political impacts of Coronavirus.
The Importance of Insuring Your Homes Amid the Coronavirus Pandemic
In an article in Forbes, it is stated that the more time that you spend in a place increases the likelihood of something bad happening at that place. Since many people are now home-bound, and even their work lives have shifted indoors, the chances of property damage have increased. The homes will now experience more wear and tear. As all the family members, including children, are now constantly at home, there are more chances of accidents taking place like short circuits in electrical wiring that can lead to a section of the house catching fire. Or it could be that as you were trying to turn your old shed into a home gym, the roof of the shed fell and damaged the connecting wall of your house.
The home-bound lifestyle can also increase the chances of bodily harm. Consider, for example, that a delivery person comes to your home to deliver a pizza that you ordered. But as he is trying to climb the steps of your front porch, he slips on the melted ice and breaks his leg. In such circumstances, a home insurance policy could cover all the medical costs and the cost of damage to your property. Moreover, because our homes have become our primary abode, our sanctuary, our place of comfort, and security, it is extremely important that we have them insured. Where else can we go if we lose our homes too? Therefore, it is important to have some sort of a safety net, in-case an accident occurs and our homes are partially or completely destroyed?
The Importance of Insuring Your Cars Amid the Coronavirus Pandemic
As the lockdowns were enforced, people were hardly driving their cars. The roads and streets were empty. Even now that the lockdown has been lifted, the traffic on the roads has decreased significantly. People are working remotely, meaning there is no need for them to commute to work. Even though the lockdown has been lifted, the restrictions on social distancing are still in place. People are continuing to stay at home.
The silver lining to this is that as the overall mileage on cars has dropped, the car insurance companies are offering their customers refunds and credits. Some are also offering discounts on monthly premiums. And as many people have lost their jobs and are unable to pay their monthly premiums, car insurance companies are also giving a 60-day grace period to help you arrange the money.
Even though the use of cars has decreased significantly and many households that have more than 2 cars are thinking about selling their extra cars, the need for insuring cars has only increased amid the Coronavirus pandemic. Cars can still be stolen or vandalized. Cars can still catch fire. Cars can still collide with other vehicles, and can still run over pedestrians. To protect yourself and your car from unwarranted damage, it is important that your car is insured and preferably has a comprehensive coverage plan.
The Importance of Insuring Your Businesses Amid the Coronavirus Pandemic
Earlier, we mentioned how businesses were forced to shut down at the onset of the Coronavirus pandemic. This was what led to over 2 million people in the USA becoming jobless. As businesses closed their doors to their customers, at the backend, the staff was being issued their termination letters. Small businesses were hit the hardest. They lost their customers, their income, their staff, and had to withdraw their savings to pay for running expenses like utilities and office rent. As the government failed to bail out small businesses from this financial crisis, many declared bankruptcy and closed their doors permanently. They regretted not having applied for business insurance earlier.
Business insurance covers all work-related damages like workers compensation. So, consider, for example, that your worker was infected by Coronavirus as he was serving food to a Coronavirus positive customer. Since your staff is your responsibility, you may be asked to pay for his medical expenses. In such a case, your business insurance will cover the medical expenses of your worker.
Apart from the workers' compensation, business insurance also covers unemployment insurance, the cost of damage caused to your office or shop lot (fire, break-ins, vandalism, etc.), and the medical expenses of passersby or workers who have been hurt because of your business operations. E.g., the wine bottles fall on your worker and a customer as they are trying to select one from the top of the shelf. A good business insurance policy will help pay for all the above expenses.
Final Word
In this blog post, we have discussed with evidence why you should be reassessing your insurance needs amid the Coronavirus pandemic. A good insurance plan will protect your assets and business from unexpected crises and mishaps. When an accident occurs, you will not be left empty-handed. You will not have to worry about arranging money to pay for damages, replacements, and medical expenses. Instead, the insurance company will come to your aid and help you with your financial struggles.
So, now that you have realized the importance of insuring your homes, cars, and businesses amid the Coronavirus pandemic, wait no more and contact us here at AC insurance to find the best insurance policies.