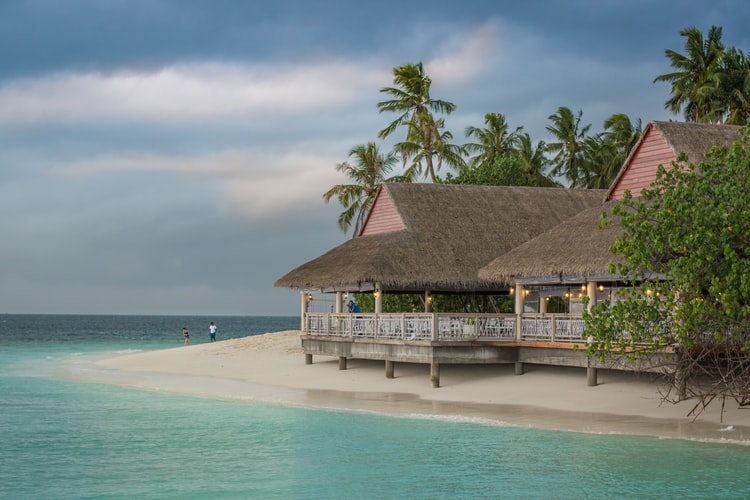 Insuring Your Vacation Home
The kind of policy you require to protect your vacation home depends on how you use it and how frequently you're there. Regardless of how you use your property, it's typically more costly to insure a second home than a primary residence because of different risks.
For insurers, a second property is always riskier than your primary residence. To begin with, if nobody lives in your vacation property, there's a higher likelihood of vandalism or burglary. Secondly, if renters or friends occupy it in your absence, there's an increased liability from an insurer's perspective. If you're thinking of owning a vacation home, here's what you should know when it comes to insuring it.
Coverage for Vacation Homes in Florida
Short-term rental insurance
You can take out this rental policy as a landlord or renter. For the former, this policy will cover your property and paying guest while the property is being rented. This policy is for short-usage cases instead of year-round rentals to similar tenants. This doesn't imply that you should take out an extra insurance policy if your family intends to stay for some weeks.
Many insurers provide short-term rental insurance in the form of a rider policy. This implies its inclusion into your existing homeowner's policy to give extra coverage for rental activities. Short-term rental coverages include income loss, identity theft, and excess utility use. Another scenario is where you rent your home or apartment as a vacation rental. If subletting is possible and there are no prohibitive agreements, you must begin thinking about extra insurance coverage.
Vacation Rental Insurance
This policy covers risks related to short-term vacation rentals. The policy should incorporate coverage for the contents and structure of your vacation home and income loss. Typically, policies cost approximately $2,000-$3,000 annually.
You want to work with an insurer that specializes in short-term rental insurance. Numerous homeowners providers issue policies customized for real estate investors with one or two small properties. If your portfolio is bigger, find a carrier with a larger commercial insurance portfolio.
Factors that Influence Insurance Costs for a Vacation Home
While your second home's homeowner's policy will offer similar coverage as your major homeowner's policy, these factors will influence your policy costs:
Location
Location always needs consideration in homeowner's insurance expenses. For instance, you require extra insurance if you reside in a flood or earthquake-prone area. With vacation properties, the very site that makes a place attractive might make it costly to insure. For instance, a hunting lodge in a mountainous or remote area could be at a higher damage risk because of wildlife.
On the same note, a beach home might be vulnerable to a storm surge or wind damage. These site-based risks will influence the coverage cost, and sometimes, might incur higher deductibles.
Property Type
Like any home, the type and age of building materials used in a vacation home will influence the insurance cost. What's also significant is whether the second home is a condominium, a single-occupancy home, or a townhouse. A condo in a ski resort location might attract lower insurance expenses than a stand-alone chalet since a homeowner's association sustains the property and might offer some security.
Amenities
Amenities such as hot tubs and pools might be great for relaxation. However, they might increase the risk to the second home. If you include these or other unique amenities in your vacation property, you might incur a higher insurance premium. You must also consider extra liability protection, which will generate increased insurance expenses.
Building Materials
Insurers ask questions regarding the constitution of your house before issuing a quote. Cheaply constructed homes have a higher likelihood of resulting in claims, so providers will inquire about the materials used for the roof and walls and other related questions.
Ensure you find out as much information before purchasing a second home and recognize that the older and cheaper the constituents are, the higher the amount you'll pay in insurance.
Final Thoughts
Owning a vacation home offers many benefits. However, you should be ready to pay for insurance like any home. Remember, most typical policies don't cover unoccupied properties beyond a certain period-typically around 30-90 days. Therefore, you must be upfront with your insurer regarding how frequently you visit your vacation property and the time you spend there to develop a policy that offers full coverage.