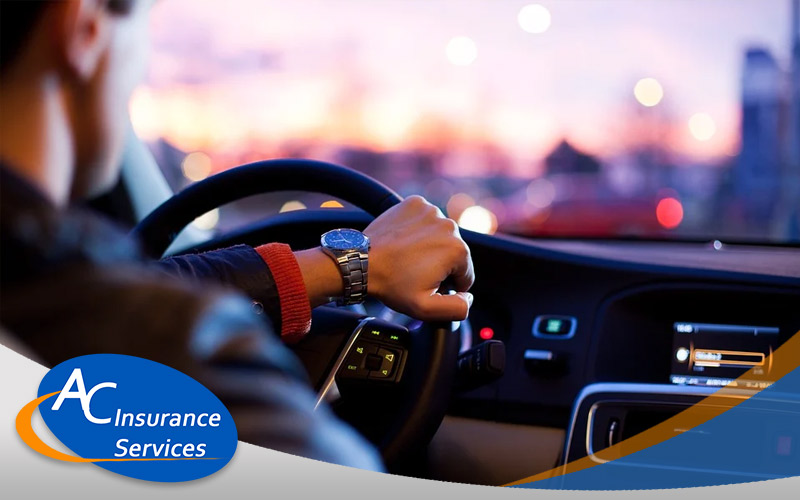 The Beginner's Guide to Auto Insurance
The Beginner's Guide to Auto Insurance
Your automobile is one of the most expensive assets you own. No matter how you paid for it (loan or straight purchase), you want to make sure that it stays in tip-top condition for the longest time possible. Unfortunately, as much as we try to take care of them, automobiles are no strangers to damage or accidents. It's pretty common for motor vehicles to suffer from common problems and issues that can cost hundreds of dollars to fix. This is where automobile insurance comes in handy.
If you're new to the idea of auto insurance and want to learn everything about it – what it means, its types, how it works, its benefits, etc., you've come to the right place. In this beginner's guide to auto insurance, we will cover everything you need to know about the subject. So without further ado, let's get right into the The Beginner's Guide to Auto Insurance.
What Is Auto Insurance?
Also referred to as vehicle insurance, auto insurance is a policy that a vehicle owner purchases to protect themselves against financial costs in the event of theft, damage, or an accident. Rather than paying from your own wallet for an auto incident, the insurance company pays all the cost.
How Does Auto Insurance Work?
When you sign a contract with an insurance company, you agree to allow them to protect your financial loss in case of an accident, theft, or any unfortunate event. The insurance firm covers the financial damage through the premium you pay them periodically for security coverage.
There are many types of premiums, including options premium, bond price premium, and insurance premium, of course. Premiums are paid not just for auto insurance but many types of insurance, such as rental insurance, health insurance, property insurance, and so on. In any type of insurance, the owner is supposed to pay a fixed amount of money – known as a premium amount – to permit the insurance company to cover any economic losses incurred due to potential risks and damages.
Types of Auto Insurance Coverage
In exchange for paying a fixed premium, the insurance company agrees to offer the following coverages to the vehicle owner:
1) Auto Liability Coverage
Auto liability insurance coverage aims to cover the costs of the other driver's automobile if you were at fault for the accident. The insurance company may cover all the repair or replacement costs, including all sorts of property damages. This form of insurance coverage also takes care of the medical costs of the other person, should they have suffered any physical or mental harm.
Please note that liability laws differ from state to state. For instance, in Louisiana, the minimum liability insurance coverage is $15,000 for bodily injury – or in the event of the death of the other driver, $30,000 in case two or more persons were hurt or suffered from injuries in an accident, and a minimum of $25,000 for property damage as a result of an accident.
However, in Connecticut, the minimum insurance coverage for property damage and injury of one person is $25,000, while it is $50,000 in case more than one person suffered injuries. So, depending on the state you live in, the auto liability coverage will vary.
2) Collision Insurance
In collision insurance, the insurance company helps to repair or replace your vehicle if it collided with another vehicle or object such as a tree or pole. Collision insurance also works in a single-car accident where your car rolls or falls over.
In case you don't own a car and have rented it instead, then collision coverage is required by your lender. But if you own a car, then you will need to get collision insurance. Keep in mind that collision insurance doesn't apply if the damage to your vehicle is a result of hail or theft. It only covers financial costs if damages are related to driving. Collision insurance also doesn't cover damage to another driver's vehicle or their medical bills – and not even yours.
Collision coverage comes with certain limits and deductibles – the amount of money you pay out of your own pocket for a coverage claim. There are plenty of deductibles to choose from for your collision insurance – generally $0, $500, or $1000.
An insurance deductible can be explained as follows. Let's say you choose a $500 deductible when you purchase insurance coverage for your automobile. One day, an accident caused $1500 worth of damage to your car. In this case, you will pay your $500 deductible, and the rest of the $1000 will be paid by your insurance company.
3) Comprehensive Insurance Coverage
Comprehensive coverage helps cover financial losses in case your car is stolen or gets damaged due to a car accident involving another vehicle, an animal, or severe weather conditions such as a snowstorm, hailstorm, flood, etc. It will help repair or replace your car up to your car's ACV – Actual Cash Value.
Like collision insurance, this coverage type also has a deductible amount that you pay out of your own pocket. Insurance companies usually offer deductibles at a set amount, which is usually $500, $1,000, or $1,500. If you don't own the vehicle you drive, then your lender will have to purchase comprehensive insurance coverage. However, if you are the car owner, getting comprehensive coverage is optional.
4) Uninsured & Underinsured Motorist Coverage
Uninsured and underinsured motorist coverage protects your finances in case the damage to you or your car incurs because of another driver's fault and that car owner is not insured or doesn't have enough liability coverage. In a situation like this, the uninsured and underinsured policy saves you from paying for damages out of your own pocket.
Note that there's a difference between the "uninsured" and "underinsured" coverage. Your insurer pays for all your damages if you get into an accident where the other driver is "uninsured," at fault, and doesn't carry auto insurance. On the other hand, in an "underinsured" scenario, the at-fault driver's insurance will pay for all losses up to the car owner's insurance policy limits. The rest will be covered by your underinsured motorist coverage up to the amount limit you choose.
Some states necessitate drivers to hold uninsured motorist coverage at least – if not both – or underinsured coverage. Within the category of this coverage, there are two types of insurance policies: Uninsured or Underinsured Motorist Injury Coverage and Uninsured or Underinsured Motorist Property Coverage
Uninsured or Underinsured Motorist Injury Coverage
This insurance coverage aims to cover the medical bills of you and those in your car when met with an accident caused by another uninsured or underinsured driver. Almost every state in the US mandates drivers to have this form of coverage.
Uninsured or underinsured Motorist Property Damage Coverage
This form of insurance coverage is created to protect your car in an accident. It helps cover repair or replacement charges of your car in case the at-fault motorist is not insured or has an inadequate insurance cover.
5) Medical Payments Coverage
As the name suggests, medical payments coverage pays medical bills for you, your family, or anyone in your car who has received injuries in a car accident. Don't confuse this coverage with bodily injury liability insurance because this one pays for treatment for people other than you and your passengers. In other words, it covers the medical expenses of those in another car at the time of the collision.
Medical payment coverage helps pay expenses of surgery and x-rays, dental care, rehabilitation charges, doctor or hospital visits, ambulance fees, emergency visit fees, professional nursing services, health insurance co-pays and deductibles, and funeral costs.
Like any other insurance policy, medical insurance coverage comes with a limit, which is decided by the insurance company you select. Keep in mind that if any medical expense exceeds your insurance limit, it will be your responsibility.
6) Personal Injury Protection (PIP)
Commonly known as no-fault insurance, PIP is designed to cover an array of expenses incurred due to a car accident. This includes coverage for property damage, medical bills, lost income, child care expenses, funeral costs, etc. Regardless of who's at fault, PIP makes sure to cover financial losses after a car accident.
Remember that the requirements for this coverage vary from state to state.
Other Types of Auto Insurance Coverage
There's no shortage of auto insurance coverage. Depending on your needs, you can add the following to your car insurance policies:
Gap coverage – helps pay off your car loan in case your car is stolen or totaled, and you owe more on loan than the car's current market value
Towing or labor cost coverage – covers the costs of emergency auto repairs
New car replacement coverage – protects your new vehicle
Sound system coverage – cover charges when your sound system gets damaged or stolen
Benefits of Auto Insurance Policy
One of the biggest advantages of auto insurance coverage is that it protects you from the financial burden that may arise due to an unfortunate event such as a car accident, hit-and-run scenario, property damage due to a natural calamity, etc. If you are not in the position to pay for hefty damages at that particular moment – maybe you have lost your job, you are low on saving, etc. – your insurance company will take care of the economic aspect of it all, but only if you have paid your premiums duly.
Due to auto insurance coverage, you won't have to compromise on your standard of living. Since your chosen insurance policy will sweep you out of your financial crisis, you won't have to worry about unexpected risks of losses. Another great benefit of an auto insurance policy is that it comes in so many forms. Depending on your needs or changing situations, you can choose auto insurance coverage. For instance, if your vehicle needs repair or replacement often, you can select towing or labor cost insurance coverage, or if you have recently bought a new car and wants to protect it against common car problems and damages, you can opt for new car replacement coverage; the options are endless!
Why Is It Necessary to Get an Auto Insurance Policy?
In some states, such as Florida, getting auto insurance coverage is mandatory – and for a good reason. When you purchase a new or used car, the first thing you should do is get car insurance. Doing so will help you protect against legal or financial liabilities toward a third party involved. An inclusive insurance policy will also keep you safe against financial harm that may incur due to fire, theft, accidents, flood, or any other calamity. When you purchase a car insurance policy, make sure you pay the premiums, or your policy will lapse, and you won't have coverage. With no auto insurance coverage to uphold, it will be illegal to drive your own car. You may also have to shell out exorbitant fines as a result.
Guide to Auto Insurance Bottom Line
To some, real estate insurance may seem more vital (don't get us wrong, it's incredibly important, too), but if you own a car, you should definitely consider getting auto insurance coverage. If you're in a car accident that causes any property damage to the third party or any bodily injuries or death of the third party, your insurer will cover the loss. When choosing a car insurance policy, ask for quotes from various insurance companies or private insurers, and inquire about discounts, too. If you are getting new and improved auto insurance coverage, make sure to cancel the old one first.