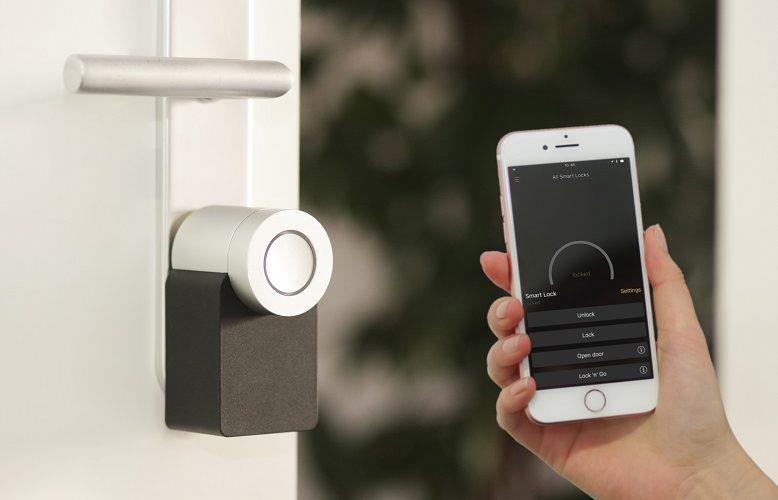 6 Ways You Can Deter Burglars From Your Home
A burglary takes place when an unauthorized person enters a property without permission, typically for theft purposes. Burglars operate via forced entry where the intruder breaks or tampers with a closed entrance to gain access to your home.
It could also occur when somebody enters through unlatched or unlocked entrances unlawfully; most burglaries occur this way. While it's not possible to stop burglaries with certainty, you can decrease the likelihood with these simple, effective, and inexpensive ways.
1. Install Security Cameras
Displaying security cameras around your home is among the most practical ways of preventing home break-ins. Statistics reveal that properties with security systems are up to 300% less likely to experience broken entry. These systems alert you when a burglar enters your home. In addition, they inform local authorities to investigate why the alarm went off.
When intruders spot a security system, they fear being captured in the footage and the likelihood of setting off the alarms of the security cameras. Since there's a higher likelihood of experiencing a burglary in a rental than your own home, the installation of a security camera would be the ideal way to deter burglars in a rental.
Keep in mind that you need the landlord's consent if you choose hard-wired cameras or have to drill holes. It's advisable you opt for the wire-free cameras that don't need hole drilling, cablings, and you can reposition them when you have to move.
2. Deadbolt Lock
Deadbolts make it hard for burglars to enter your home. The more time an intruder spends in your property, the higher the likelihood he'll get caught. While deadbolts make it hard for burglars to enter your home, it's imperative you buy high-quality locks that can't be compromised easily.
Locks for external doors must be grade one or two as they're more likely to defend against an intruder's lock-picking attempts. Quality deadbolts feature a beveled casing that seeks to reduce the likelihood of compromise by channel pliers that work in line with other types of locks to sheer off the lock's cylinder pins.
3. Secure the windows
Windows are nearly as popular as doors when it comes to an entry point for burglars. The harder it is for somebody to access your belongings, the higher the likelihood the intrusion will stop. You can do numerous things to make it harder for somebody to get inside. Ensure you lock the windows down and consider the inclusion of motion sensors or break-proof laminate on the windows too.
4. Consider a Dog
Dog ownership is one way of sustaining a safe home while deterring burglars. Burglars are less likely to target a property with a dog. Huge dogs are intimidating due to their bulk and threatening bark. Nevertheless, even small dogs can be effective in keeping intruders at bay.
While dog ownership is a good security measure, this shouldn't be the only reason for owning a dog. Remember, dogs require companionship and care. Unless you're ready to assume a long-term responsibility, you'd rather consider other techniques of deterring intruders.
5. Maintain valuables in a home safe
Obtaining a safe is one of the most significant measures you can take to secure priceless possessions and significant documents. Although a security alarm is an excellent way of protecting the home against intrusion, there's no guarantee that an intruder won't somehow find a means of entering your home.
It simply takes a family member to forget locking a door and the security systems won't matter. Although safes might consume some storage space, they offer the best means of ensuring invaders don't access vital documents and other valuables.
6. Sustain a well-lit property
Burglars don't operate in well-lit areas since there's a higher chance of being caught. Ensure that your lighting is constantly working well to sustain a safe property. If your porch is well-lit, it means nothing if the backside of your home isn't lit. Therefore, conduct a full audit to establish the areas of the property that require more lighting.
Final Thoughts
While it might not be possible to prevent burglary completely, these strategies will decrease the likelihood of experiencing such an incident.