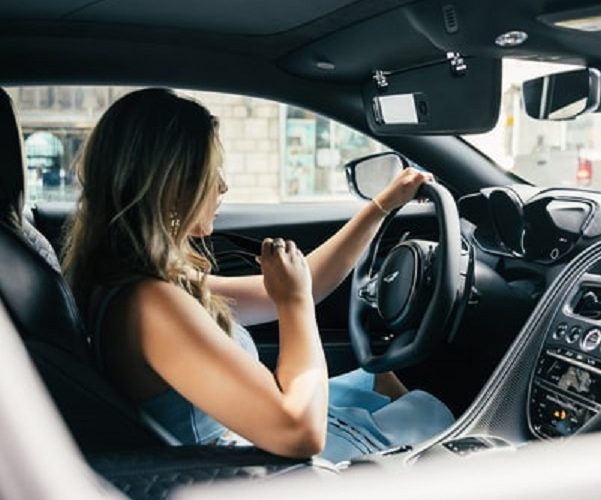 Discounts for Spotless Driving Record
A safe driver discount is perhaps the most common auto insurance discount insurance companies offer. This discount has the potential to save hundreds of dollars annually, depending on the number of people who receive it in your household.
Insurance providers offer this reward for safe driving on the road. Numerous insurers provide this incentive to safe drivers who don't have any recent accidents or claims. These discounts apply to drivers who sustain a clean record for a particular number of years. If you're looking to save with this policy, here's what you should know.
Safe Driver Discount
Vehicle insurance for safe drivers is frequently lower than the average insurance cost because your insurer feels comfortable recognizing you're at less risk. You're eligible for this discount if you haven't had collisions because your insurer presumes that you adopt proper precautions while on the road. If your driving record is spotless, you can anticipate a lower premium because the insurer feels comfortable.
Eligibility for Safe Driver Discounts
Spotless driving comes with various benefits, but you must meet eligibility as a safe driver. The most important aspect of establishing whether you're a safe driver is whether you've been involved in an accident recently.
Safe driving could lower your deductibles as well because there's a decreased risk on the insurer to make payouts. Consequently, they pass this benefit to you by decreasing your costs. A safe driver is typically someone who hasn't had an accident within the past 3-5 years. If you've been involved in an accident, but it was past that duration, it might not influence your rates.
Insurers recognize that you're not always in a position to stop collisions, so if something occurs, it doesn't imply that you'll pay higher rates forever. It's no wonder some providers issue "accident forgiveness." If you practice spotless driving and lack any accident on your record but end up with a fender bender while driving, your insurer might permit you to maintain your rates through accident forgiveness since they don't view you as a threat.
Whenever you make claims, regardless of how small they might be, it will cost your insurer some money. From paying adjusters to conduct damage inspection to paying for the repairs, they must deal with the expense.
Remember, insurance firms are in business to generate money, so to guard that interest, they reward spotless driving and penalize the opposite.
Benefits of Spotless Driving
Save on Tickets
The police issue tickets when they find you in violation of driving law. Some of the common grounds for tickets include distracted driving (for instance texting while on the wheel) and speeding. While the former costs approximately $116, the latter costs $150 including court charges. The aim of driving laws is to prioritize road safety. By maintaining spotless driving, you'll eliminate the chance to obtain a costly traffic ticket.
Gas Savings
Hard acceleration doesn't merely wear your transmission and engine. It burns through the gas faster because opening the throttle brings considerable fuel into the engine than accelerating slowly. You could lose from 15-30% fuel efficiency while on the highway.
On average, a new driver spends approximately $1,500 annually in fueling their vehicle following typical driving habits. Therefore, you could end up spending almost $600 more annually for speeding.
Decreased Wear & Tear
Aggressive driving is unhealthy for your car. Hard acceleration typically increases the wear on your vehicle's transmission and engine. It's difficult to provide a precise servicing cost for the transmission or engine because they have numerous parts. Either way, you can expect to spend a lot on servicing.
Tips for Sustaining Safe Driving Discount
Follow the road rules and you won't need to worry about traffic breaches
Enroll for a defensive driver course to guard against at-fault accidents
Final Thoughts
Safe driving doesn't need to take considerable work, but it could save you considerable money. If you aren't adopting spotless driving, learn how to do so.