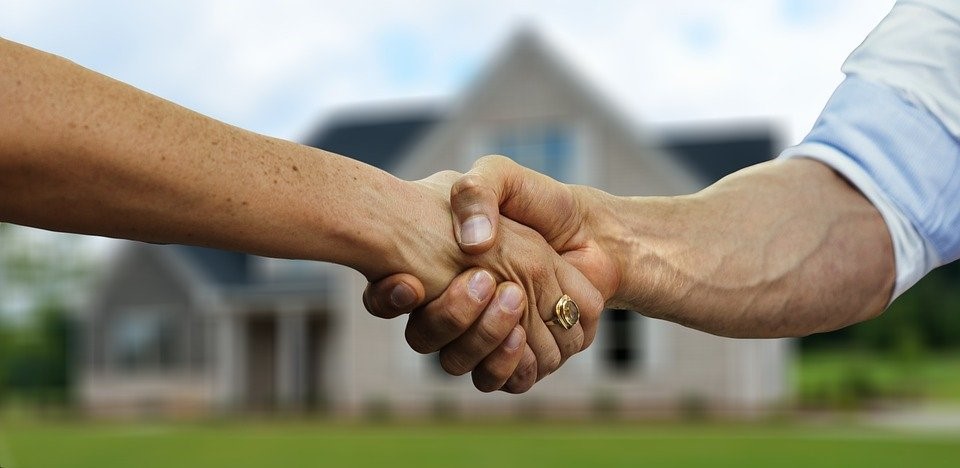 The Ultimate Guide to Renter's Insurance
There are many different kinds of insurance policies designed for different purposes. Among many insurance types, the common ones include property insurance, liability insurance, personal insurance, auto insurance, health insurance, and so on. In this blog post, we will cover one of the most popular types of insurance policies – renter's insurance. Continue reading this Ultimate Guide to Renter's Insurance to learn everything about renter's insurance:
What Is Renter's Insurance?
Renter's insurance is designed specifically for people who live in an apartment, house, or condo that they do not own.
Also known as tenant's insurance or an HO-4 policy, renter's insurance provides financial coverage for your personal belongings as well as liabilities and living expenses in case of a hazardous event that leads to a financial loss. The policy also protects against the economic loss to the rented-out property of the tenant.
Renter's Insurance Explained in Detail
Even though renter's insurance is not compulsory in certain states, some landlords are adamant that their renters are equipped with renter's insurance. Having renter's insurance is a safe and secure means to protect your personal belongings in a loss event. This is because most of the landlord's property insurance policies do not cover the renter's belonging in case of an unfortunate event such as a flood or fire.
Even though the property or structure will be covered under the landlord's property insurance, your personal possessions won't be protected, raising the need for having renter's insurance.
What Renter's Insurance Covers
A renter's insurance policy aims to protect the renters living in a place that they do not own. A typical renter's insurance comes with three types of coverage that help protect your financial state in uncertain times.
We have disaggregated three different types of coverages in a renter's insurance policy:
Personal Possessions
The first type of coverage in renter's insurance is that of rental's personal items. Generally, the perils against which renter's insurance covers are fire, theft, electrical or plumbing malfunctions, vandalism, or natural disasters. Most renters assume that their personal belongings will be covered by landlord insurance coverage, but that's not the case. Therefore, individuals renting out a place should consider renter's insurance to protect their expensive as well as essential belongings.
Liability
In many cases, tenants are held responsible for injuries or other damages incurred in their landlord's home. They may be sued and asked to pay for the financial loss erupted due to a specific unwanted or unexpected incident. This is where the need for liability coverage kicks in. This coverage will pay a certain amount for any loss that occurred in your rented space or any harm done to others by you, your family, or your pets.
Depending on the policy's limit, the coverage will take care of the legal expenses as well as court judgments.
Additional Living Expenses
In this coverage, your insurance company will pay a particular amount for property damage that occurred due to a covered peril. For instance, a fire erupted in your rented space, so your insurer will pay you some money for temporary housing, restaurant meals, hotel bills, etc.
However, contact your insurance company before you start living in a hotel, order food, and do other stuff. Your insurer will provide you with the appropriate temporary housing that fits your policy limit.
What Renter's Insurance Doesn't Cover
You should know that there are several things that renter's insurance doesn't cover. Being aware of this piece of knowledge will develop in you a more sound understanding of renter's insurance.
Damages associated with pests such as bed bugs
Damage to the property structure you have rented out
Personal property loss over your policy limits
Liability loss over your policy limits
Additional living expenses over your policy limits
Earthquakes
Floods
High-end belongings, including precious jewelry, costly musical instruments, fine electronic equipment, collection of fine art pieces and antiques, etc.
Also, keep in mind that the renter's insurance does not cover loss caused by the renter's mistake or intentional negligence.
How to Get Renter's Insurance?
The process of getting renter's insurance may sound complicated, but knowing in advance what you might need or be expected to do will make the process simple. Here's a step-by-step guide to understanding how to get renter's insurance.
Do Your Own Research
Before making an appointment with an insurer, do your bit of research so that you don't feel lost when your insurer is guiding you. Plus, you will be able to get expert advice at the right time. When doing research, learn what renter's insurance really is, what it covers and what it doesn't, insurance policy limits, and so on.
Make Sure to Compare Insurance Companies
It's convenient to choose an insurance company you have already heard of or is near or in your locality. However, it's better to shop around and compare different rates. You can choose an insurance company you already trust and have some other insurance coverage with. In this way, you may qualify for an insurance discount by bundling your policies.
Calculate the Value of Your Personal Property
You should know the estimated total value of your personal belongings so that you choose the policy limit accordingly. Make sure you get the current estimate of every single item in your space, from clothing to electronics to home equipment, and tally them up.
Get a Free Renter's Quote
Many insurance companies allow clients to apply for a free renter's insurance quote. You can get this quote online, by phone call, or an in-person meeting. Hiring the best insurance agent will help you determine the best coverage and security plan for your future.
How to File a Renter's Insurance Policy Claim?
A renter's insurance policy should be claimed in case of a disaster that led to the loss or damage of your personal belongings or your rental home, from vandalism to theft to a small fire. Here's what you need to do when applying for a renter's insurance policy claim:
Speak to Your Landlord
The initial step in filing a renter's insurance claim is to let your landlord know what's actually happening. Your landlord won't have any role to play in filing your claim, but it's still important to let them know in advance. Some leases mandate informing your landlord in situations where their property is damaged in any way. In case the property needs repairs, you should inform your landlord about it. If some sort of crime has taken place – burglary or vandalism – let the landlord know so that they can warn other renters too.
Examine the Property
Next, you should assess the property for any damage. Check all the doors, windows, rooftop, stairwell, rooms, including bathrooms. Also, you should see if the lock still works and electricity and plumbing are in order. Take your time when examining your property so that you can file the claim for all the damages incurred at once.
Make Sure to File a Police Report If Required
In some unfortunate events, you will have to file a police report as well. Some insurance companies and claims require you to do so before filing for insurance. Generally, if the losses are the result of theft, burglary, fire explosion, or any other vicious action, you should file a police report right away. Many insurance companies require a police report to aid their investigation. However, you won't need a police report for something less severe such as a pipe burst.
The importance of filing a police report is to establish the fact that a crime has taken place and how it has taken place. It helps record the description of the incident and the culprits involved. Make sure to get an extra copy of your police complaint. You will need it when filing your renter's insurance claim.
Get In Touch With Your Renter's Insurance Agency
Now, the most important step is to reach out to your renter's insurance company and to inform them that you wish to file a claim. Obviously, your insurance company will need basic details to generate the claim. As you call your agent, expect them to ask you your policy number and all the related information – why you need to file a claim, what incident took place, whether the amount of claim is higher than your deductible, and so on.
Record Every Lost or Damaged Item that Needs to be Replaced
Document all the lost or damaged personal items that need to be replaced, as you will have to submit all of these details to your insurance company. Collect all the receipts of the destroyed or absent items, so it's easier to provide proof for each item's worth. You can either take a video or click a photo of each item and their price.
Complete Your Claim
Once you have documented your affected personal belongings, use the information to finish filing your claim. Generally, when filing your claim, renters usually have a time limit of 48 – 72 hours.
If the situation is in progress, for example, you are forced to find a temporary hotel, you can revise your claim as required. Having said that, it's extremely important to file the said claim within the chosen timeframe. If you are uncertain of the timing, contact your insurer, they can guide you better.
Why Should You Choose a Renter's Insurance Policy?
There are a lot of benefits of getting renter's insurance, especially if you have been a tenant for a long time and plan to stay one in the long run as well.
1.      Not Having to Pay Large Sums Out of Your Own Pocket
When confronted with an unlucky event that causes a huge financial blow can put you at risk of paying for the loss from your own wallet unless you are secured with renter's insurance.
Having a renter's insurance policy can prevent you from paying out of pocket for broken, damaged, or stolen goods. Additionally, in case of an unexpected incident, your landlord's insurance won't cover your personal items, which is why it's ideal to have a separate insurance policy beforehand.
2.      Keeps You Safe From Liability
Please note that renter's insurance doesn't just cover your personal belongings, but it protects you from liability as well. A perfect example of a liability is when a guest fell off the stairs and suffered from injuries in your home. In such a case, liability coverage will take care of the guest's medical bills or any legal charges put against you.
3.      Easy to Get the Insurance
Some people may think that getting renter's insurance may entail complex steps. However, it couldn't be further from the truth.
Almost every insurance company gives out renter's insurance. Make sure you choose renter's insurance from a qualified and trustworthy insurance company, and you are good to go.
4.      Easy to File the Insurance Claim
Claiming for a renter's insurance policy is also quite easy as long as you follow the correct steps (mentioned above). Your insurance agency will immediately take action and provide you with the filed claim right away.
Renter's Insurance Guide Conclusion
We hope you have learned some valuable information in this Ultimate Guide to Renter's Insurance! Getting a renter's insurance policy is a safe and smart idea to protect you, your personal belongings as well as your loved ones against the economic loss of any malicious event. If you haven't planned out any funding for unfortunate times such as an occurrence of a robbery in your rented place, damage or theft of your personal items, then considering renter's insurance for yourself is the best idea!