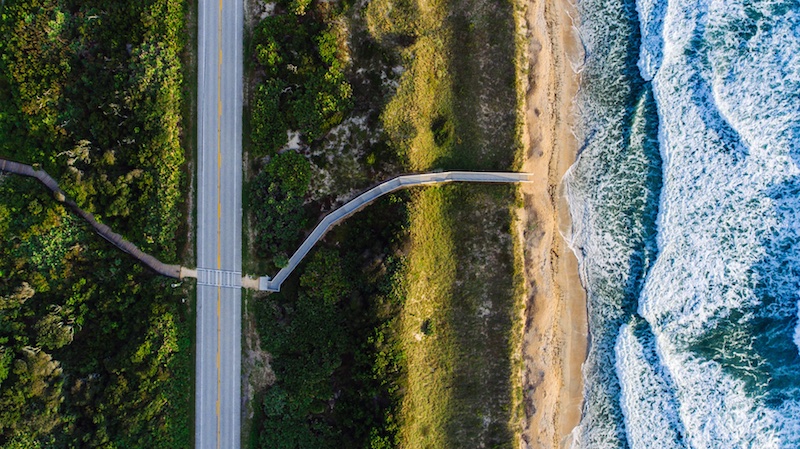 Living In Florida: What You Need To Know About Sinkhole Insurance
Sinkholes are a natural element of the landscape in various states. Simply put, they're depressions in the land's surface caused by the abrupt collapse or settlement of the land.
While nobody knows when or where a sinkhole can occur, some contributing factors increase the likelihood of their occurrence, for instance building in susceptible areas.
You'll also find that Florida faces more sinkhole activity than other states, so here's what you need to know about sinkhole insurance if you're a resident.
Sinkhole Insurance
According to Florida law, a sinkhole is a "landform generated by subsidence of sediment, soil, or rock as underlying strata. Depending on the mandates instituted by state regulators, you can obtain sinkhole coverage as an endorsement to a property insurance cover or a stand-alone policy.
Numerous homeowners insurance policies provide special endorsements for sinkhole coverage. Without the extra coverage, sinkhole damage is often not covered.
Bear in mind that if your home faces destruction from a sinkhole, you won't receive compensation if you lack coverage.  Ensure you have enough coverage to allow for complete reconstruction in the event that your home faces complete destruction.
This insurance will cover essential preventive measures, for instance structural bracing to prevent an imminent sinkhole from causing severe property damage. If a sinkhole occurs in your home, you will obtain coverage if the incident meets these criteria:
A resulting ground cover depression that is visible by the naked eye
Damage to the building's foundation and structure
An order that people vacate the building
The abrupt collapse of the ground cover
It's important to note that your sinkhole policy may not offer coverage for damages resulting from mine subsidence, so make sure you review the policy carefully to establish whether you require additional insurance.
Sinkhole Insurance Under a Separate Policy
If your homeowners policy doesn't provide sinkhole coverage as a standard policy, consider purchasing a separate policy to give you the necessary protection.
Bear in mind that this option will probably be more costly than if you purchase a homeowners policy that includes this kind of coverage. Before deciding whether to purchase a separate policy, you'll need to review your options.
For instance, you'll need to gather information concerning the probability that a sinkhole will take place in your area.
After all, not every part of Florida experiences the same risk level for this hazard. Nevertheless, this doesn't imply that you should discount the likelihood of a sinkhole occurring.
Sinkhole Exclusion
In case you don't want sinkhole coverage included in your homeowners policy, you can find an insurer that provides a sinkhole exclusion to its clients.
While this option will save you some money on the cost of your homeowners policy, you'll want to ensure you understand the outcomes of lacking sinkhole coverage on your home. Some insurance firms will still offer coverage for a catastrophic loss because of a sinkhole even for clients who opt for this kind of exclusion.
Establishing Whether to Purchase Additional Coverage
When establishing whether to purchase extra coverage, you must first figure out the cost of coverage and whether you're willing to meet the cost.
In sinkhole-prone areas, including sinkhole coverage could double the premium cost. In Florida, most insurers would need an inspection and could even turn down coverage if your home appears to have existing sinkhole activity.
Whether you decide to purchase optional coverage or not, if you reside in a sinkhole-prone area, experts recommend you watch for cracks or holes in your home's foundation or the ground.
Final Thoughts
If you reside in Florida, you should beware of sinkholes and act appropriately to protect your investment against damage. Remember, not all insurers offer the same protection level and it's vital you understand your policy.