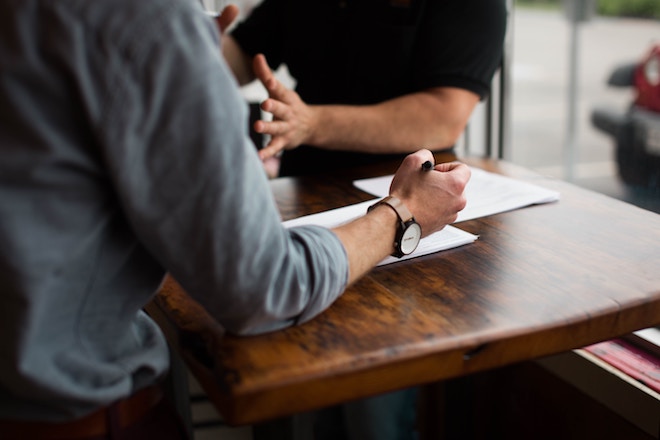 The Reviews Say It All: Due Diligence Is Key
Insurance agents are distinctive-just like the clients they serve. Therefore, when shopping for one, remember a good agent should go beyond selling you a policy. You might be tempted to focus on policy cost during your selection, but this could be a mistake.
Beware that a lower cost could imply inferior coverage, which will ultimately cost you more in the event that you experience a loss that's not covered. Therefore, it's imperative you conduct due diligence for these reasons:
Background and Reputation are Crucial
You judge a reliable agent by the success of the insurance company. You'll find that such agents will probably be more familiar with the prices, accessible packages, and other important information for their customers. Therefore, ensure you check out the background of your preferred insurance company before you contact the agent.
It's also important to verify whether the agent's license is updated and meets state prerequisites. Furthermore, you shouldn't hesitate to request a copy of the agent's license, particularly if there's no convenient or easy way to verify his or her license status independently.
When conducting due diligence, you should check for any complaints against an agent as well. You'll find that most state offices have a section on its site where you can check your agent's status and some will even permit you to check whether complaints exist. You want to be sure that your choice is legitimate.
You Need a Knowledgeable Agent
A reliable agent doesn't merely know how to sell insurance plans. These professionals undergo extensive training to equip themselves with product and industry knowledge. An agent should possess proficiency in financial management to ensure he recommends a plan that fits into a client's overall monetary situation.
When selecting an agent, they should have considerable knowledge ranging from tax to legal policies. This is especially true if you intend to invest in commercial insurance, which offers business protection while restricting your risk exposure.
You Need an Open-minded and Experienced Agent
A good agent shouldn't push the available products as soon as you begin talking. Instead, he should take the time to listen to you and establish what you need. Factors such as future expectations, financial needs, and situation are unique to you and the agent shouldn't have trouble developing a solution that will meet your needs.
Furthermore, the agent should be attentive, patient, and empathetic. Due diligence will allow you to find an experienced agent who understands different kinds of situations and doesn't allow his her personal prejudices to interfere.
Consequently, the agent will be able to offer the right facts and information, so you can find the best solution. You want an agent who will monitor how your insurance prerequisites may change over the years. Furthermore, you want someone with advanced designations, for instance, Certified Insurance Counselor (CIC). Keep in mind that advanced designation signifies an agent's commitment to education.
You Need a Licensed and Certified Agent
The agent should be certified and licensed similar to the insurance company. Due diligence will help you establish whether he or she is certified to sell insurance premiums. You need to check for an employee no. and badge and thereafter crosscheck the information with the insurer to be sure.
You Need a Customer-centered Agent
A good agent puts a client's needs first and is constantly available. Such a person returns calls and responds to messages in a timely manner. Furthermore, he answers queries and cares for the client's concerns and needs.
Beware of agents who are only concerned about earning a commission irrespective of your needs. Such persons are unlikely to last long in business.
Final Thoughts
Agents play an important role when it comes to fiscal planning, so you want to choose one who will assist you with your needs. Be prepared to conduct due diligence if you wish to find a reliable professional and avoid future problems. Fortunately, this guide reveals the importance of conducting due diligence if you're hesitant to do so.